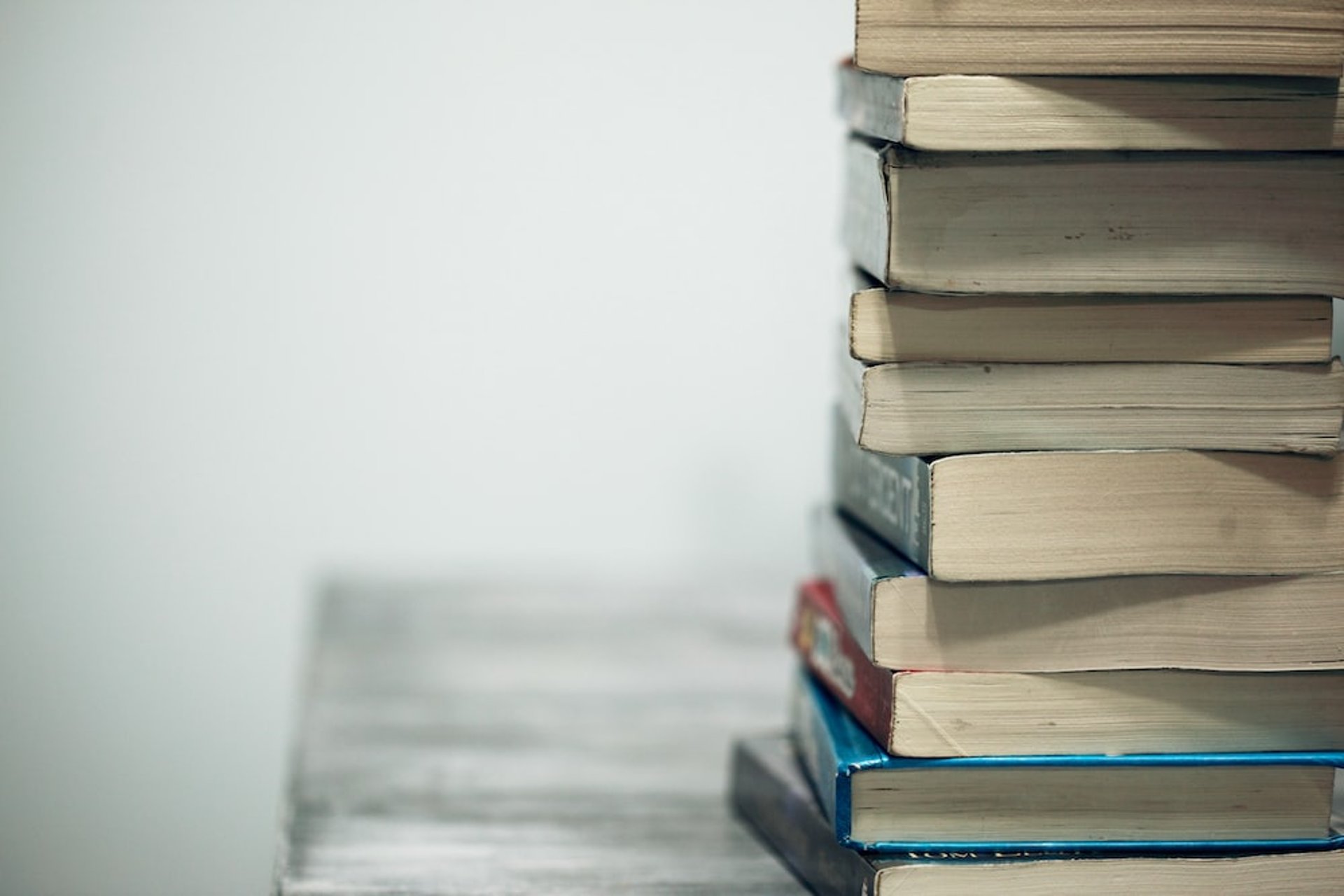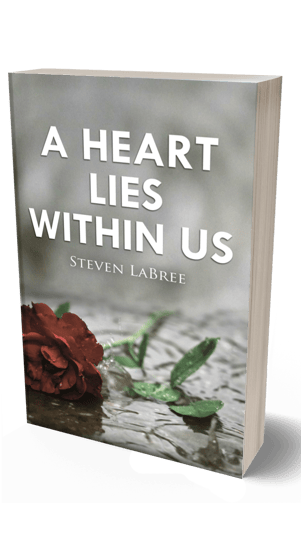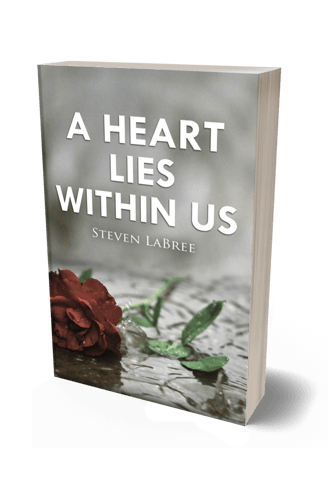 Nothing lies more than your heart, nothing destroys you faster than love
An epic journey of a lost soul traveling the landscape of America during the late 1900s. His path leads him to New York City, a speakeasy in the heart of Manhattan at the time of prohibition, gambling, and prostitution. He meets the woman who is far beyond his reach, but he falls in love. Life choices destroy their relationship, but she sees the real man. She leaves him but sits back watches from afar, influencing him through friends. Alcoholism nearly ends all his chances as he hits rock bottom. He changes his career, becomes a journalist, and discovers how the lies of the heart had shaped him. She waits for her one true love as he becomes the man she's dreamed of.
Discover what happens in this epic love story of human frailty, life, and forgiveness because you can find true love even when the heart lies within us.
A Heart Lies Within Us is a fictional memoir of love, death, and destiny.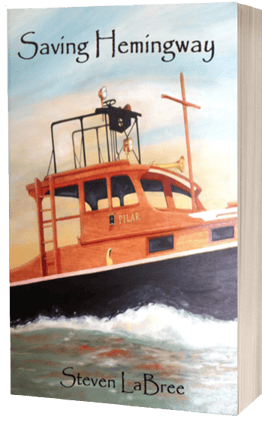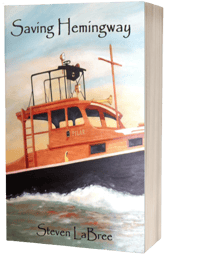 Nothing is ever as it seems
Carter Caine has three murders to solve. Charlie and Willy have learned their best friend Albert is dead. Willy swears Albert was also murdered. The plan was to kidnap America's treasure. Some days you're lucky to survive.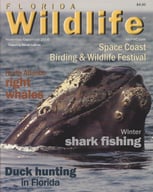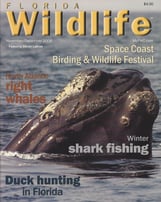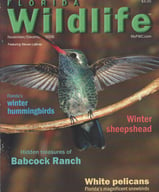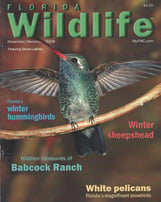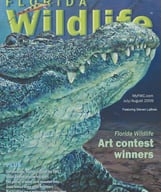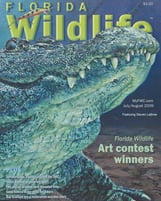 1001 of the best books voted by Romantic Times Readers1. Abe, Shana: A Kiss at Midnight – HR, 2000 2. Abe, Shana: The Last Mermaid – HR, DA, 2004 3. Adair, Cherry: Kiss And Tell – CR, RS, 2000, series 4. Adams, Jeanne: Dark and Dangerous – RS, 2008 5. Adler, Elizabeth: Fortune Is A Woman — CR, RS, 1992 6. Alcott, Louisa May: Little Women — Classic literature, 1869, 7. Alexander, Tamara: Rekindled — HR, I, WA, 2006, series 8. Alexander, Victoria: The Husband List — HR, RGC, 2000 9. Allen, Sarah Addison: Garden Spells — CR, PN, 2007 10. Ambrose, Elissa: The Best of Both Worlds — CR, 2004′ 11. Andersen, Susan: Present Danger — CR, RS, 1993 12. Andersen, Susan: Shadow Dance — CR, RS, 1989 13. Anderson, Catherine: Annie's Song – HR, WA, 1996 14. Anderson, Catherine: Cherish – HR, 1998 15. Anderson, Catherine: Cheyenne Amber — HR, WA, 1994 16. Anderson, Catherine: The Phantom Waltz – CR, 2001, series 17. Archer, Jane: Tender Torment – HR, WA, 1978, series 18. Armstrong, Kelley: Bitten — PN, WW, 2001 19. Arnold, Judith: Commitments — CR, 1987, series 20. Arnold, Judith: Dreams — CR, 1987, series 21. Arnold, Judith: Promises — CR, 1987, series 22. Ashtree, Elizabeth: An Officer and a Hero – CR, 1999 23. Ashworth, Adele: Winter Garden — HR, VIC, 2000, series 24. Austen, Jane: SENSE & SENSIBILITY – HR, RGC, 1811 25. Austen, Jane: EMMA — Classic Literature, 1816 26. Austen, Jane: PERSUASION – Classic Literature, 1817 27. Austen, Jane: PRIDE AND PREJUDICE – Classic Literature, 1813 28. Bach, Lauren: Lone Rider by Lauren Bach — RS, 2001 29. Baird, Jacqueline: Giordanni's Proposal — CR, HP, 1999 30. Balogh, Mary: A Promise of Spring — HR, RGC, 1990, series 31. Balogh, Mary: Lord Carew's Bride — HR, RGC, 1995, series 32. Balogh, Mary: Simply Love — HR, RGC, 2006, series 33. Balogh, Mary: Slighly Dangerous — HR, RGC, 2005, The Bedwyns series 34. Balogh, Mary: Slightly Scandalous — HR, RGC, 2003, series 35. Balogh, Mary: The Temporary – HR, RGC, 1997 36. Balough, Mary: The Secret Pearl, – HR, RGC, 1991 37. Banks, Leanne: Feet First – CR, 2005, series 38. Barlow, Linda: Fires of Destiny — HR, 1986, Elizabethan, series 39. Barnett, Jill: Sentimental Journey — HR, WWII, 2002 40. Barton, Beverly: What She Doesn't Know — CR, RS, 2002 41. Becnel, Rexanne: The Bridemaker — HR, VIC, 2002, series 42. Becnel, Rexanne: The Maiden Bride — HR, MED, 1996 43. Berg, Patti: If I Can't Have You — TT, 1998 44. Beverly, Jo: A Most Unsuitable Man – HR, GEO, 2005, The Mallorens series 45. Beverly, Jo: My Lady Notorious — HR, GEO, 1993, The Mallorens SERIES 46. Beverly, Jo: Something Wicked — HR, GEO, series, 1997 47. Bicos, Olga: Wrapped in Wishes — TT, CR, HR, VIC, 1996 48. Bird, Jessica: Billionaire Next Door — CR 49. Bittner, Rosanne: Texas Embrace — HR, WA, 1997, series 50. Bittner, Roseanne: Wildest Dreams — HR, WA, 1994 51. Blackston, Ray: Flabbergasted – 2003, CR, (Lad Lit) 52. Blair, Annette: A Christmas Baby – HR, RGC, 2004, series 53. Blake, Jennifer: Love's Wild Desire – HR, 1977 54. Blake, Jennifer: Royal Seduction — HR, 1983, series 55. Blake, Jennifer: Southern Rapture — HR, VIC, 1987 56. Bourne, Joanna: The Spymaster's Lady — HR, RGC, 2008, series 57. Boyette-Compo, Charlotte: WyndRiver Sinner By — E-BOOK, ERO, FR, 2006 58. Bradshaw, Emily: Heart's Journey — HR, WA, 1992 59. Brand, Fiona: Cullen's Bride – CR, 1999, series 60. Brand, Fiona: Blade's Lady – CR, 2000, series 61. Brand, Fiona: Marrying McCabe – CR, 201, series 62. Brandewyne, Rebecca: No Gentle Love – HR, MED, 1980 63. Brandewyne, Rebecca: Swan Road – HR, MED, VIK, 1994 64. Brandewyne: Passion Moon Rising — FR, 1991, series 65. Brandewyne: Rebecca: Rose of Rapture – HR, MED, 1988, 66. Brandywine, Rebecca: Love, Cherish Me – HR, WA, 1985, series 67. Brennert, Alan: Kindred Spirits — PN, 1984 68. Bright, Laurey: A Perfect Marriage — CR, 1995, Silhouette 69. Bristow, Gwen: Celia Garth — HR, AR, 1959 70. Britton, Pamela: Scandal — HR, RGC, 2004 71. Brockmann, Suzanne: Gone Too Far — CR, 2003, series 72. Brockmann, Suzanne: Heart Throb — CR, 1999 73. Brockmann, Suzanne: Out of Control — CR, NS, 2002, series 74. Brockmann, Suzanne: Over the Edge – RS, WWII, 2001, series 75. Brockmann, Suzanne: Prince Joe – CR, 1996, series 76. Brockmann, Suzanne: The Defiant Hero — CR, NS, 2000, series 77. Brockmann, Suzanne: Unsung Hero — CR, NS, 2001, series 78. Brockway, Connie: All Through The Night — HR, RGC, 1997, series 79. Brockway, Connie: My Dearest Enemy — HR, VIC, 1998 80. Bronte, Charlotte: Jane Eyre – Classic Literature, 1847, FPV 81. Bronte, Emily: Wuthering Heights – Classic Literature, VIC, 1847 82. Brown, Lisa G.: Billy Bob Walker Got Married — CR, AS, 1993 83. Brown, Sandra: Another Dawn — HR, WA, 1985, series 84. Brown, Sandra: A Whole New Light – CR, 1989 85. Brown, Sandra: Chill Factor — RS, 2005 86. Brown, Sandra: Envy – CR, RS, 2002 87. Brown, Sandra: Mirror Image — CR, 1990 88. Brown, Sandra: Slow Heat in Heaven — CR, 1988/1996 89. Brown, Sandra: Texas! Sage — CR, 1991, series 90. Brown, Sandra: Thursday's Child – CR, 1985 91. Brown, Sandra: Tidings of Great Joy — CR, 1987, Christmas 92. Bujold, Lois McMaster: A Civil Campaign — SF, 1999, series 93. Bujold, Lois McMaster: Cordelia's Honor — SF, 1996 94. Burney, Frances (Fanny): Evelina – Classic Lit, 1778 95. Busbee, Shirlee: Gypsy Lady – HR, 1977, series 96. Busbee, Shirlee: Lady Vixen – HR, 1980, PIRATE 97. Busbee, Shirlee: The Spanish Rose – HR, 1986, PIRATE 98. Busbee, Shirlee: While Passion Sleeps – HR, WA, 1983, series 99. Byatt, A. S.: Possession — CR, HR, 1990 100. Cabot, Meg: The Boy Next Door — CR, CL, 2002, written totally in e-mails 101. Cach, Lisa: George and the Virgin — TT, HR, MED, 2002 102. Caldwell, Laura: The Year of Living Famously — CR, 2004 103. Caldwell, Taylor: Testimony of Two Men – 1984 104. Caldwell, Wayne: Cataloochee – H, 2007 105. Camp, Candace: Scandalous – HR, VIC, 1996 106. Camp, Candace: Rain Lily – HR, 1991 107. Campbell, Bethany: A Thousand Roses — CR, Christmas, 1986 108. Campbell, Bethany: Flirtation River – CR, 1988 109. Canfield, Sandra: Night into Day — CR, 1987 110. Canham, Marsha: Pale Moon Rider — HR, GEO, 1999 111. Canham, Marsha: The Blood Of Roses — HR, 1989, series 112. Canham, Marsha: Through A Dark Mist — HR, MED, 1991 113. Carey, Diane: Under the Wild Moon – HR, 1986 114. Carlyle, Liz: My False Heart — HR, RGC, 1999 115. Carmichael, Giselle: The politics of Love — CR, MC, 2007 116. Carpenter, Amanda: A Solitary Heart – CR, M&B, 1993 117. Carpenter, Amanda: Cry Wolf — CR, HP, 1992 118. Carpenter, Amanda: Flashback — CR, M&B, 1984, a bit PN 119. Carroll, Susan: Winterbourne — HR, MED, 1987 120. Cartland, Barbara: The Pretty Horsebreakers — 1974 121. Cast, P. C.: Goddess of Spring — F, 2004 122. Castillo, Linda: Dead Reckoning — CR, RS, 2006 123. Castle, Jayne: Amaryllis — FR, 1996, series 124. Castle, Jayne: Orchid — FR, 1998, series 125. Castle, Jayne: Zinia — FR, 1997, series 126. Cates, Kimberly: Briar Rose – HR, 1999 127. Chance, Megan: The Portrait – HR, VIC, 1995 128. Chapman, Janet: Charming the Highlander — TT, MED, 2003, series 129. Chase, Loretta: Captives of the Night — HR, RGC, 1994, series 130. Chase, Loretta: Isabella — HR, RGC, 1989, series 131. Chase, Loretta: Lord of Scoundrels – HR, RGC, 1995, series 132. Chase, Loretta: Mr. Impossible — HR, 2005, series 133. Chase, Loretta: The English Witch — HR, RGC, 1989, series 134. Chase, Loretta: The Last Hellion — HR, RGC, 1998, series 135. Chase, Loretta: The Lion's Daughter — HR, RGC, series, 1992 136. Chase, Taylor: Heart of Deception — HR, S, 1999 137. Chater, Elizabeth: The Earl and the Émigrée — HR, RGC, 1985 138. Chater, Elizabeth: The Elsingham Portrait – HR, GEO, 1970 139. Chater, Elizabeth: The Runaway Debutante — RGC, 1985 140. Chenier, Blanche: The Wayward Heiress — HR, RGC, 1990 141. Clare, Pamela: Hard Evidence — CR, RS, 2006, series 142. Clare, Pamela: Ride The Fire – HR, COL, 2005, series 143. Cleary, Gwen: Nevada Temptation — HR, WA, 1992 144. Coffman, Elaine: My Enemy, My Love — HR, 1988 145. Coffman, Virginia: Moura — GO, 1959 146. Cole, Kresley: A Hunger Like No Other – CR, VP, 2006, series 147. Cole, Kresley: If You Dare – HR, VIC, 2005, series 148. Cole, Kresley: If You Deceive – HR, VIC, 2007, series 149. Cole, Kresley: If you Desire – HR, VIC, 2007, series 150. Colter, Cara: Major Daddy — CR, 2004 151. Connelly, Jane: The Man Outside, — CR, 1975 152. Coulter, Brenda: Finding Hope — CR, I, 2003 153. Coulter, Catherine: Beyond Eden — CR, 1992 154. Coulter, Catherine: Devil's Embrace — HR, 1982, series 155. Coulter, Catherine: Night Shadow — HR, RGC, 1989, series 156. Coulter, Catherine: The Sherbrook Bride — HR, TGC, 1992, series 157. Cresswell, Jasmine: The Third Wife — CR, RS, 2002 158. Cristabel: The Cruachan and the Killane — SF, 1970 159. Crusie, Jennifer: Anyone But You — CR, 1996 160. Crusie, Jennifer: Bet Me 2004 — CR, COM, 2004 161. Crusie, Jennifer: Crazy for You — CR, COM, 1999 162. Curtis, Sharon and Tom: Lightning that Lingers — CR, 1983 163. D'Allesandro, Jacquie: Whirlwind Wedding — HR, RGC, 200 164. Dahl, Victoria: To Tempt A Scotsman — HR, 2007 165. Dale, Ruth Jean: Showdown! – CR, WA, series, 1993 166. Dalton, Emily: A Country Chit — HR, RGC, 1990 167. Dalton, Emily: A Heavenly Houseguest — HR, RGC, 1992 168. Dalton, An Infamous Sea Bath – HR, RGC, 1991 169. Damon, Lee: Again The Magic — CR, 1982 170. Damon, Lee: Laugh With Me, Love With Me — CR, 1983 171. Dane, Lauren: Taking Chase — CR, ERO, 2007 172. Darcy, Clare: Elyza — HR, RGC, 1976 173. Darcy, Emma: Bride of Diamonds — CR, HP, 1991 174. Darcy, Emma: Don't Play Games — CR, HP, 1985 175. Daughtridge, Mary Margret: Sealed with a Kiss –CR, NS, 2008 176. Davidson, Andrew: The Gargoyle — CR, DA, LS,MED, VIK, VIC, GO, 2008 177. Davidson, Mary Janice: Undead and Unwed — VP, COM, CL, FPV, series, 2004 178. Davis, Genie: Five O'Clock Shadow — CR, 2007 179. Davis, Justine: A Whole Lot of Love – CR, 2000 180. Davis, Justine: Clay Yeager's Redemption — CR, 1999, series 181. Davis, Justine: Lord Of Storms — FR, 1996, series 182. Davis, Justine: The Skypirate — FR, 1995, series 183. Dawson, Geralyn: Give Him The Slip — WA, RS, COM, 2006 184. Dawson, Geralyn: Never Say Never — RS, CR, 2007 185. Day, Sylvia: Ask For It — HR, GEO, 2006 186. DeBlasis, Celeste: The Proud Breed — HR, WA, 1978 187. Delinsky, Barbara: Coast Road — CR, 1998 188. Delinsky, Barbara: Commitments — CR, 1988 189. Delinsky, Barbara: Three Wishes — CR, PN, 1997 190. Denys, Teresa: The Silver Devil — HR, 1978 191. Deveraux, Jude and Howard, Linda: Upon A Midnight Clear — AN, 1997, 192. Evanick, Marcia: Christmas on Conrad Street — CR, 2002, Christmas 193. Deveraux, Jude: A Knight in Shining Armor – TT, 1989, series 194. Deveraux, Jude: Highland Velvet — HR, MED, 1982, Velvet series 195. Deveraux, Jude: Remembrance – TT, 1994 196. Deveraux, Jude: Sweet Liar — CR, 1920's-1930's, 1992 197. Deveraux, Jude: The Black Lyon – HR, MED, 1980 198. Deveraux, Jude: The Conquest — HR, MED, 1991, series 199. Deveraux, Jude: The Raider – HR, 1987 200. Deveraux, Jude: The Velvet Promise — HR,MED, 1981, Velvet series 201. Deveraux Jude: The Velvet Song – HR, MED, series 202. Devon, Marian: Escapade – RGC, 1989 203. Dier, Debra: A Quest Of Dreams — HR, 1994, series 204. Dodd, Christina: Candle In The Window — HR, MED, 1991 205. Dodd, Christina: Lady in Black – CR, 1993 206. Domning, Denise: Winter's Heat – HR, 1994, series 207. Donati, Sara: Into the Wilderness – HR, WA, 1998, series 208. Donnelly, Jennifer: The Tea Rose — HR, VIC, 2002 209. Drake, Shannon: Beneath a Blood Red Moon — PN, Vampire series, 1999 210. Du Maurier, Daphne: REBECCA — GO, 1938, FPV 211. Dunaway, Diane: Desert Hostage — HR, SHEIKH, 1982 212. Eagle, Kathleen: Reason to Believe – CR, 1995 213. Eden, Dorothy: Winterwood, – GO, 1967 214. Elliott, Elizabeth: Scoundrel — RGC, 1996, series 215. Elliott, Elizabeth: The Warlord — HR, MED, 1995, series 216. Enoch, Suzanne: Sin and Sensibility — HR, RGC, 2005, series 217. Enoch, Suzanne: The Rake — HR, RGC, 2002, series 218. Erskin, Barbara: The Lady of Hay — TT, MED, 1987 219. Esquivel, Laura: Like Water for Chocolate — YA, LS, F, 1989 220. Evanovich, Janet: Seven Up — CR, 2002, series 221. Evanovich, Janet: Ten Big Ones –- CR, 2004, series 222. Evanovich, Janet: Hard Eight -– CR, 2003, series 223. Everaux, M. A.: North Wolf — WW, ERO, Ellora's Cave, 2005 224. Everaux, M.A.: The Claiming of Moira Shine — FR, 2006, 225. Extreme Exposure by Pamela Clare — CR, RS, 2005, series 226. Fairbairn, Ann: Five Smooth Stones –CR, IR, 1966 227. Farrington, Tim: The Monk Downstairs — CR, 2003 228. Feather, Jane: Vixen — HR, RGC, 1994 229. Feehan, Christine: Dark Fire — PN, VP, 2001, Carpathian series 230. Feehan, Christine: Dark Magic — PN, VP, 2000, Carpathian series 231. Feehan, Christine: Dark Prince — CR, PN, 1999, Carpathian series 232. Feehan, Christine: Safe Harbor — CR, PN, 2007, series 233. Feehan, Christine: Scarletti Curse — GO, 2001 234. Ferrarella, Marie: A Match for Morgan –- CR, series, 1999 235. Fetzer, Amy J.: Taming the Beast — CR, SD, 2001, series 236. Fetzer, Amy J.: Tell It To The Marines — CR, ERO, 2004 237. Fielding, Helen: Bridget Jones's Diary — CR, COM, CL, 1996, series 238. Flannery, Constance O'Day: Timeless Passion — TT, HR, 1998 239. Fletcher, Donna: The Buccaneer — HR, 1995, PIRATE 240. Fletcher, Donna: The Irish Devil — HR, MED, 2000 241. Foley, Gaelen: Pirate Prince — HR, GEO, PIRATE, 1998, series 242. Foley, Gaelen: Prince Charming — HR, RGC, 2000, series 243. Foley, Gaelen: Princess — HR, RGC, 1999, series 244. Foley, Gaelen: The Duke — HR, RGC, 2000, series 245. Ford, Jessee: A Different Breed — HR, WA, 1988 246. Forget-me-not by Janet Louise Roberts — GO, WA, 1984 247. Forster, E. M.: A Room With A View — 1908, Classic literature 248. Forster, Suzanne: Blush — CR, RS, 1996, series 249. Forster, Suzanne: The Devil and Ms. Moody — CR, 1990 250. Foster, Alan Dean: The I Inside — SF, 1984 251. Foster, Lori: Caught in the Act –- CR, 2001 252. Foster, Lori: Causing Havoc — CR, 2007, series 253. Foster, Lori: Never Too Much — CR, 2002, series 254. Foster, Lori: Say No to Joe -– CR, 2003, series 255. Foster, Lori: Scandalized — CR, HT, 1997 256. Foster, Lori: Too Much Temptation — CR, 2002, series 257. Foster, Lori: Treat Her Right — CR, HT, 2001, series 258. Fox, Susan: Vows of the Heart — CR, 1986 259. Freed, Jan: The Wallflower — CR, 1998 260. Freedman, Benedict & Nancy: Mrs. Mike — 1981 261. Freethy, Barbara: Silant Fall — RS, 2008, series 262. Freethy, Barbara: Silent Run — RS, 2008, series 263. Gabaldon, Diane: Outlander — TT, GEO, 1991, Claire and Jamie series 264. Gaffney, Patricia: Forever & Ever — HR, VIC, 1996, series 265. Gaffney, Patricia: Lily — HR, GEO, 1991 266. Gaffney, Patricia: Outlaw in Paradise — HR, WA, 1997 267. Gaffney, Patricia: Sweet Everlasting — HR, 1993, VIC 268. Gaffney, Patricia: To Have and To Hold — HR, VIC, 1995, series 269. Gaffney, Patricia: To Love and To Cherish — HR, VIC, 1995 270. Gale, Colette: Unmasqued — HR, ERO, 2007, Phantom Of The Opera 271. Garrett, Wendy: Hers Forever — HR, VIC, 1995 272. Garwood, Julie: Castles — HR, RGC, 1993, series 273. Garwood, Julie: For the Roses — HR, WA, 1995, series 274. Garwood, Julie: Gentle Warrior -– HR, MED, 1985 275. Garwood, Julie: Guaridan Angel — HR, RGC, PIRATE, 1990, series 276. Garwood, Julie: Honor's Splendour — HR, MED, 1987 277. Garwood, Julie: Lion's Lady — HR, MED, 1988, series 278. Garwood, Julie: Prince Charming — HR, WA, 1994 279. Garwood, Julie: Ransom — HR, MED, 1999, series 280. Garwood, Julie: Rebellious Desire — HR, RGC, 1986 l 281. Garwood, Julie: Saving Grace — HR, MED, 1993 282. Garwood, Julie: Shadow Dance — CR, RS, 2007, series 283. Garwood, Julie: The Bride — Hr, MED, 1989, series 284. Garwood, Julie: The Gift — HR, RGC, PIRATE, 1991, series 285. Garwood, Julie: The Prize — HR, MED, 1991 286. Garwood, Julie: The Secret — HR, MED, 1992, series 287. Garwood, Julie: The Wedding — HR, MED, 1996, series 288. Gaston, Diana: The Mysterious Miss M — HR, RGC, 2005 289. Gellis, Roberta: Bond Of Blood — HR, MED, 1965 290. Gellis, Roberta: Roselynde — HR, MED, 1978, series 291. George, Catherine: Innocent Pawn — CR, HP, 1986 292. George, Catherine: Man of Iron — CR, 1988 293. George, Catherine: Prodigal Sister — CR, HP, 1985 294. George, Catherine: The Marriage Bed — CR, HP, 1987 295. George, Dana: Waiting on a Rainbow — HR, wa, 2005 296. George, Melanie: The Pleasure Seekers — HR, VIC, 2003, series 297. George, Melanie: To Die For — RS, 2002 298. Gibson, Rachel: See Jane Score -– CR, COM, 2003 299. Gibson, Rachel: Simply Irresistible — CR, COM, 1998 300. Gillgannon, Mary: Dragon's Dream — HR, MED, DA, 1996, series 301. Glass, Amanda: Shield's Lady — FR, 1989 302. Glover, Judith: The Imagination of the Heart — HR, VIC, 1990 303. Goldrick, Emma: If Love Be Blind — CR, HP, 1987 304. Goldrick, Emma: King of the Hill — CR, 1987 305. Golon, Sergeann: Angelique series — HR, 1956, series 306. Gordon, Deborah: Runaway Time — TT, CW, 1995, series 307. Gracie, Anne: The Perfect Rake — HR, RGC, series, 2005 308. Graham, Heather: Drop Dead Gorgeous — RS, 1998 309. Graham, Heather: One Rode West — HR, CW, 1992, series 310. Graham, Heather: One Wore Blue — HR, CW, 1991, series 311. Graham, Heather: One Wore Gray — HR,CW, 1993, series 312. Graham, Heather: Sweet Savage Eden — HR, COL, 1989, series 313. Graham, Lynne: A Savage Betrayal — CR, HP, 1996 314. Graham, Lynne: The Spanish Groom — CR, HP, 1999 315. Graham, Winston: Ross Poldark (The Poldark Saga) — HR, 1945 – 2002 316. Grahame, Lucia: The Painted Lady — HR, VIC, 1993 317. Grant, Tracy: Daughter of the Game/Secrets Of A Lady — RGC, 2002, series 318. Grasso, Patricia: Love in a Mist — HR, 1994, series 319. Grasso, Patricia: My Heart's Desire — HR, 1997, series 320. Grasso, Patricia: To Catch A Countess — HR, RGC, 2007, series 321. Grasso, Patricia: To Tempt an Angel -– HR, RGC, 2002, series 322. Gray, Ginna: The Witness — CR, RS, 2001 323. Grayson, Elizabeth: Painted by the Sun — HR, WA, 2000 324. Grayson, Elizabeth: So Wide the Sky — HR, WA, 1997 325. Greene, Jennifer: Blame It On Cupid — CR, 2007 326. Greenlea, Denise: The Ardent Suitor — RGC, 1979 327. Gregory, Jill: Cold Night, Warm Stranger — HR, WA, 1999, series 328. Gregory, Lisa: Annalise -– HR, 1981 329. Gregory, Lisa: Bonds of Love -– HR, Pirate, 1978 330. Gregory, Lisa: The Rainbow Season — HR, WA, 1979, series 331. Guhrke, Laura Lee: Conor's Way — HR, VIC, 1996 332. Guhrke, Laura Lee: His Every Kiss — HR, 2004, series 333. Guhrke, Laura Lee: The Marriage Bed — HR, 2005, series 334. Hannah, Kristin: Firefly Lane — WF, 2008 335. Hannah, Kristin: If You Believe — HR, WA, 1994, 336. Hannah, Kristin: On Mystic Lake — WF, CR, 1999 337. Hannah, Kristin: Once in Every Life — TT, WA, 1993, Reincarnation 338. Hardy, Thomas: The Return of the Native — Classic Literature, 1917 339. Harrington, Kathleen: Promise Me — HR, RGC, 1995 340. Harris, Charlaine: Dead to the World — CR, VP, 2004 341. Harris, Marilyn: This Other Eden — HR, WF, 1977, series 342. Hart, Arianna: Spitfire — CR, RS, 2006 343. Hart, Catherine: Sweet Fury — HR, WA, 1990 344. Hart, Jessica: Oasis of the Heart — CR, 1995 345. Hart, Mallory Dorn: Jasmine on the Wind — HR, 1986 346. Hayes, Madison: Gryffin Strain: His Female — F, 2004 347. Hayes, Madison: Gryffin Strain: His Mistress — F, ERO, 2006, series 348. Heath, Lorraine: Always To Remember — HR, 1996 349. Heath, Lorraine: Parting Gifts — HR, WA, 1994 350. Heath, Lorraine: Promise Me Forever — HR, VIC, 2006, series 351. Heath, Lorraine: Smooth Talkin' Stranger — CR, 2004, series 352. Heath, Lorraine: Texas Destiny — HR, WA, 1997, series 353. Heitzmann, Kristen: Freefall — CR, RS, I, 2006 354. Heitzmann, Kristen: The Rose Legacy — HR, I, WA, 2000, series 355. Henderson, Dee: Danger in the Shadows -– CHR, 1004 356. Henderson, Dee: The Negotiator — CR, RS, 2000, series 357. Henderson, Dee: True Devotion — Mil. R, CHR, 2005 358. Henderson, Dee: True Valor -– Mil. R, CHR, 2005 359. Henderson, Dee: True Honor -– Mil. R, CHR, 2005 360. Henley, Virginia: A Year And A Day — HR, MED, 1998 361. Henley, Virginia: Enslaved — TT, 1996 362. Henley, Virginia: Ravished — HR, 2002 363. Henley, Virginia: Seduced — HR, GEO, 1994 364. Henley, Virginia: Tempted — HR, 1993 365. Henley, Virginia: The Dragon and the Jewel — HR, MED, 1991, series 366. Heyer, Georgette: A Civil Contract — HR, RGC, 1961 367. Heyer, Georgette: Black Sheep — HR, RGC, 1966 368. Heyer, Georgette: Cotillion -– HR, RGC 369. Heyer, Georgette: Devil's Cub — HR, RGC, 1932, series 370. Heyer, Georgette: False Colours — HR, RGC, 1963 371. Heyer, Georgette: Faro's Daughter — HR, RGC, 1941 372. Heyer, Georgette: Frederica — HR, RGC, 1965 373. Heyer, Georgette: Lady of Quality — HR, RGC, 1972 374. Heyer, Georgette: Sylvester, or The Wicked Uncle — HR, RGC, 1957 375. Heyer, Georgette: The Black Moth — HR, GEO, 1921 376. Heyer, Georgette: The Convenient Marriage -– HR, 1934 GEO or RGC 377. Heyer, Georgette: The Corinthian — HR, RGC, 1940 378. Heyer, Georgette: The Grand Sophy — HR, RGC, 1950 379. Heyer, Georgette: The Masqueraders — HR, GEO, 1928 380. Heyer, Georgette: The Talisman Ring — HR, GEO, 1936 381. Heyer, Georgette: The Toll-Gate — HR, RGC, 1954 382. Heyer, Georgette: The Unknown Ajax — HR, RGC, 1959 383. Heyer, Georgette: These Old Shades — HR, GEO, 1926, series 384. Heyer, Georgette: Venetia — HR, RGC, 1958 385. Higgs, Liz Curtis: whence Came a Prince –- CHR, 2005 386. Hill, Sandra: Frankly, My Dear — TT, 1996, series 387. Hill, Sandra: Tall, Dark and Cajun — CR, 2003 388. Hill, Sandra: Truly Madly Viking — HR, MED, VIK, 2000, series 389. Hines, Charlotte: The Earl's Fancy — HR, RGC, 1982 390. Hingston, Sandy: How To Kiss A Hero — HR, RGC, 2000, series 391. Hoag, Tami: Cry Wolf — CR, RS, 1993 392. Hoag, Tami: Lucky's Lady — CR, 1992, series 393. Hodge, Jane Aiken: Last Act — CR, 1979 394. Hodge, Jane Aiken: The Adventurers — HR, 1977 395. Hohl, Joan: Christmas Stranger — CR, WA, 1989 396. Holbrook, Cindy: A Rake's Reform — HR, RGC, 1995 397. Holbrook, Cindy: Lord Sayer's Ghost –HR, RGC, 1996 398. Holbrook, Cindy: The Actress & the Marquis — HR, RGC, 1997 399. Holly, Emma: Beyond Innocence — HR, VIC, ERO, 2001, series 400. Holm, Stef Ann: Girls Night — CR, 2002 401. Holt, Victoria: Mistress Of Mellyn — GO, 1960 402. Holt, Victoria: Time of the Hunter's Moon — HR, GO, 1983 403. Hooper, Kay: After Caroline — CR, RS 1996 404. Hooper, Kay: Amanda — CR, RS, 1995 405. Hooper, Kay: Finding Laura — CR, 1997 406. Hooper, Kay: Pepper's Way — CR, 1984 407. Hooper, Kay: Rebel Waltz — CR, 1986 408. Hooper, Kay: Summer of the Unicorn — F, 1988 409. Hooper, Kay: The Matchmaker — HR, 1991 410. Hooper, Kay: The Wizard of Seattle — TT, FR, 1993 series 411. Houston, James: Ghost Fox — HR, 1978 412. Howard, Linda: After the Night — CR, 1995 413. Howard, Linda: All The Queen`s Men — CR, 414. Howard, Linda: Bluebird Winter – CR, 1987 415. Howard, Linda: Cry No More — CR, RS, 2003 416. Howard, Linda: Death Angel — CR, RS, 2008 417. Howard, Linda: Diamond Bay -– CR, RS, series, 1987 418. Howard, Linda: Dream Man – CR, 1998 419. Howard, Linda: Duncan's Bride — CR, 1990 420. Howard, Linda: Heart Breaker — CR, 1987 421. Howard, Linda: Heart of Fire — CR, 1993 422. Howard, Linda: Kill and Tell — CR, RS, 1998, trilogy 423. Howard, Linda: Mackenzie's Mission — CR, 1992, The Mackenzies series 424. Howard, Linda: Mackenzie's Mountain — CR, 1989, The Mackenzie's series 425. Howard, Linda: Mackenzie's Pleasure — CR, 1996, The Mackenzies series 426. Howard, Linda: Mr. Perfect — CR, RS, 2000 427. Howard, Linda: Now You See Her — CR, RS, 1998 428. Howard, Linda: Open Season -– CR, 2002 429. Howard, Linda: Sarah's Child — CR, 1985, series 430. Howard, Linda: Son of the Morning — TT, HR, MED, 1997 431. Howard, Linda: To Die For — CR, RS, 2005, Blair Mallory series, FPV 432. Howard, Linda: White Lies — CR, RS, series 433. Howell, Hannah: Highland Knight — HR, MED, 2001, series 434. Hoyt, Elizabeth: The Raven Prince — HR, GEO, 2006, series 435. Hunter, Jillian: The Husband Hunt –- HR, RGC, 2002 436. Hunter, Madeline: By Arrangement — HR, MED, 2000, series 437. Hunter, Madeline: Lord Of A Thousand Nights — HR, MED, 2002, ser. 438. Ibbotson, Eva: A Countess Below Stairs — HR, YA, 1981 439. Ivory, Judith: Beast — HR, 1997 440. Ivory, Judith: The Proposition — HR, 1999 441. Jackson, Brenda: Risky Pleasures — CR, MC, 2007 442. Jackson, Helen Hunt: Ramona — HR, 1988 443. Jackson, Lisa: Cold Blooded — RS, 2002 444. Jakes, John: The Bastard — WA, 1974, series 445. James, Eloisa: Duchess In Love — HR, RGC, 2002, series 446. James, Eloisa: Pleasure for Pleasure — HR, RGC, 2006, series 447. James, Kristin: Satan's Angel — WA, 1988 448. James, Marcia: At Her Command — CR, COM, 2007 449. James, Samantha: Every Wish Fulfilled — HR, RGC, 1997, series 450. James, Samantha: Gabriel's Bride — HR, RGC, 1994 451. James, Samantha: My Cherished Enemy — HR, MED, 1992 452. Jeffrey, Anna: The Love of a Cowboy — CR, WA, 2003 453. Jenkins, Beverly: Always and Forever – HR, WA, AA, 2000 454. Jenkins, Beverly: Edge of Dawn — MC, RS, 2004 455. Jenkins, Beverly: Topaz — HR, WA, 1997, MC 456. Jennings, Elizabeth: Pursuit — CR, RS, 2008 457. Johansen, Iris: Long After Midnight — RS, 1997 458. Johansen, Iris: The Forever Dream — RS, 1985 459. Johansen, Iris: The Ugly Duckling — CR, S, 1996 460. Johansen, Iris: The Wind Dancer – HR, MED, series, 1991 461. Johansen, Iris: This Fierce Splendor — HR, WA, 1988, series 462. Johnson, Barbara Ferry: Tara's Song — HR, MED, VIK, 1978 463. Johnson, Susan: Blaze — HR, WA, 1986, series 464. Johnston, Mary: To Have and to Hold — 1900 465. Jordan, Nicole: The Lover — HR, GEO, 1997 466. Jordan, Nicole: The Savage — HR, WA, 1994 467. Jordan, Penny: Love's Choices — CR, 1984 468. Jordan, Penny: Loving — CR, HP, 1988 469. Joy, Dara: High Energy — CR, COM, 1996, series 470. Joy, Dara: Knight of a Trillion Stars — FR, 1995, series 471. Joy, Dara: Mine To Take — F, 1998, Matrix of Destiny series 472. Joy, Dara: Rejar — HR, RGC, 1997, series 473. Joyce, Brenda: After Innocence — HR, VIC, 1994, series 474. Joyce, Brenda: The Conqueror — HR, MED, 1990 , series 475. Joyce, Brenda: The Fires of Paradise — HR, WA, 1992, series 476. Justiss, Julia: The Wedding Gamble — HR, RGC, 1999, series 477. Kane, Andrea: I'll be Watching You — CR, RS, 2005 478. Kane, Andrea: Scent of Danger — CR, RS, 2003 479. Kary, Elizabeth: Let No Man Divide — HR, CW, 1987 480. Kath-Bilsky, Ashley: THE SENSE OF HONOR — HR, 2007 481. Kathleen Windsor: FOREVER AMBER by — HR, 1954 482. Kauffman, Donna: Her Secret Thrill — CR, 2001, series 483. Kelly, Carla: Libby's London Merchant — HR, RGC, 1991, series 484. Kelly, Carla: Mrs. Drew Plays Her Hand — HR, RGC, 1994 485. Kelly, Carla: One Good Turn — HR, RGC, 2001, series 486. Kent, Alison: The Beach Alibi — CR, ERO, 2005, series 487. Kenyon, Sherrilyn: Night Play by — PN, WW, 2004, series 488. Kenyon, Sherrilyn: Night Pleasures — PN, 2002, Dark Hunter series 489. Keyes, Frances Parkinson: Steamboat Gothic by — HR, 1963 490. Keyes, Frances Parkinson: Victorine — HR, 1974 491. Keyes, Marian: Lucy Sullivan is Getting Married — CR, CL, 1996 492. Kingsley, Katherine: No Greater Love — HR, RGC, 1992, series 493. Kinsale, Laura: Flowes From The Storm — HR, VIC, 1992 494. Kinsale, Laura: For My Lady's Heart — HR, MED, 1993, 495. Kinsale, Laura: Midsummer's Moon — HR, 1987 496. Kinsale, Laura: Seize the Fire — HR, PIRATE, 1985 497. Kinsale, Laura: The Prince of Midnight — HR, 1990 498. Kinsella, Sophie: Can you keep a Secret? — CR, 2004, FPV 499. Kinsella, Sophie: Confessions Of A Shopaholic — CL, 2001, FPV 500. Kirk, Mary: Miracles — CR, 1990 501. Kleypas, Lisa: Again The Magic — HR, VIC, 2004 502. Kleypas, Lisa: Devil in Winter — HR, RGC, 2006, Wallflowers series 503. Kleypas, Lisa: Dreaming Of You – HR, RGC, 1994, series 504. Kleypas, Lisa: Lady Sophia's Lover -– HR, VIC, 2002, series 505. Kleypas, Lisa: Someone to Watch Over Me -– HR, RGC, 1999, series 506. Kleypas, Lisa: Worth Any Price — HR, 2003, series 507. Knight, Angela: Jane's Warlord — ERO, FR 2004 508. Kohake, Roseanne: Honor's Lady — HR, 1984 509. Korbel, Kathleen: A Prince of a Guy — CR, 1987, series 510. Korbel, Kathleen: Some Men's Dreams — CR,SD, 2003, series 511. Korbel, Kathleen: The Princess and the Pea — CR, 1988 512. Krentz, Jayne Ann: A Woman's Touch — CR, 1989 513. Krentz, Jayne Ann: Absolutely, Positively — CR, 1997 514. Krentz, Jayne Ann: Crystal Flame — FR, 1986 515. Krentz, Jayne Ann: Deep Waters – CR, 1997 516. Krentz, Jayne Ann: Dreams, Part 1 & Part 2 — CR, 1988 517. Krentz, Jayne Ann: Eclipse Bay –CR, RS, 2000, series 518. Krentz, Jayne Ann: Family Man — CR, RS, 1992, series 519. Krentz, Jayne Ann: Full Bloom — CR, 1988 520. Krentz, Jayne Ann: Gift of Fire — CR, 1989 521. Krentz, Jayne Ann: Gift of Gold — CR, 1988, Gift series 522. Krentz, Jayne Ann: Grand Passion — CR, 1994 523. Krentz, Jayne Ann: Hidden Talents – CR, 1993 524. Krentz, Jayne Ann: Perfect Partners – CR, 1992 525. Krentz, Jayne Ann: Sweet Starfire — FR, 1986, Lost Colony series 526. Krentz, Jayne Ann: The Family Way — CR, 1987 527. Krentz, Jayne Ann: The Golden Chance — CR, 1990 528. Krentz, Jayne Ann: The Main Attraction — CR, 1987 529. Krentz, Jayne Ann: Wildest Hearts – CR, 1993 530. Kurland, Lynn: Stardust Of Yesterday — Dust Of Yesterday — TT, 1996, De Piaget series 531. Kurland, Lynn: This Is All I Ask — HR, MED, 1997, series 532. Kyle, Susan: True Colors — CR, 1991 533. Labrecque, Jennifer: Nobody does it Better — CR, 2008 534. Lackey, Mercedes: The Lark and the Wren — F, 1992, series 535. Lamb, Arnette: Beguiled — HR, GEO, 1996, series 536. Lamb, Arnette: Betrayed — HR, GEO, 1995, series 537. Lamb, Arnette: Border Bride — HR, GEO, 1992, series 538. Lamb, Arnette: Border Lord — HR, GEO, 1993, series 539. Lamb, Arnette: Highland Rogue — HR, GEO, 1991, series 540. Lamb, Arnette: Threads of Destiny — HR, GEO, 1990, series 541. Lamb, Arnette: True Heart — HR, GEO, 1997, series 542. Lamb, Charlotte: Desperation — CR, HP, 1989 543. Lamb, Charlotte: Long Surrender — CR, HP, 1979 544. Lamb, Charlotte: Savage Surrender — CR, 1980 545. Lamb, Charlotte: Sensation — CR, M&B, 1979 546. Lamb, Charlotte: Temptation — CR, HP, 1979 M&B/HP 547. Laurens, Stephanie: A Secret Love — HR, RGC, 2000, Bar Cynster series 548. Laurens, Stephanie: Captain Jack's Woman — HR, RGC, Pirate, 1997 549. Laurens, Stephanie: Devil's Bride — HR, RGC, 1998, Bar Cynster series 550. Law, Susan Kay: Traitorous Hearts — HR, AR, 1994 551. Layton, Edith: The Devil's Bargain — HR, RGC, 2002, series 552. Leavitt, Martine: Keturah and Lord Death — HR, YA, 2006 553. LeClaire, Day: Accidental Wife — CR, series, 1996 554. LeClaire, Day: The Baby Gift — CR, 2000, series 555. LeClaire, Day: The Forbidden Princess — CR, 2007, series 556. Lee, Linda Francis: Looking for Lacey — CR, 2003 557. Lee, Rachel: Cherokee Thunder — CR, 1992, Conrad County series 558. Lee, Rachel: Miss Emmaline & The Archangel — CR, series, Conard 559. Leigh, Lora: Shadowed Legacy — CR, ERO, PN, 2006, Book 2,read Bk 1 1st 560. Leigh, Lora: Shattered Legacy — HR, ERO, PN, 2006, Book 1, 561. Leigh, Tamara: Blackheart — HR, MED, 2001 562. Leigh, Tamara: Pagan Bride — HR, MED, SHEIKH, 1995, series 563. Leigh, Tamara: Saxon Bride — HR, MED, 1996, series 564. Leigh, Tamara: Virgin Bride — HR, MED, 1994, series 565. Leigh, Tamara: Warrior Bride — HR, MED, 1994, series 566. Leighton, Margaret: Journey for a Princess — HR, YA, 1960, 567. Leone, Laura: Fallen From Grace — CR, 2003 568. Leone, Laura: Fever Dreams — CR, RS, 1997 569. Lindsey, Johanna: Captive Bride — HR, VIC, SHEIKH, 1977 570. Lindsey, Johanna: Defy not the Heart — HR, MED, 1989, series 571. Lindsey, Johanna: Once a Princess — HR, 1991, series 572. Lindsey, Johanna: Prisoner Of My Heart — HR, MED, 1991 573. Lindsey, Johanna: Savage Thunder — HR, WA, 1989, series 574. Lindsey, Johanna: Silver Angel — HR, GEO, SHEIKH1988 575. Lindsey Johanna: Warrior's Woman — FR, 1990, series 576. Lindsey, Johanna: Fires of Winter — HR, VIK, 1980, series 577. Lindsey, Johanna: Gentle Rogue — HR,RGC, PIRATE, 1990, The Malorys 578. Lindsey, Johanna: Hearts Aflame — HR, MED, VIK, 1987, series 579. Lindsey, Johanna: Tender Rebel — HR, RGC, 1988, The Malorys series 580. Lindsey, Johanna: The Magic of You — HR, RGC, 1993, Malory series 581. Linz, Cathie: Midnight Ice – CR, SD, 1994 582. Liu, Marjorie M.: The Red Heart of Jade — CR, PN, 2006 583. Liu, Marjorie M.: Tiger Eye — CR, PN, 2005 584. London, Julia: American Diva – CR, 2007 585. London, Julia: Devil's Love — HR, RGC, 1998, series 586. London, Laura (Sharon&Tom Curtis: The Windflower — HR, 1984, PIRATE 587. London, Laura: Sunshine and Shadow — CR,1986 588. Loring, Emilie: A Candle in Her Heart – I, 1964 589. Loring, Emilie: I Hear Adventure Calling — I,M, post WWII, 1948 590. Lovelace, Merline: Dark Side of Dawn — CR, RS, 2001 591. Lowell, Elizabeth: Amber Beach -– CR, RS, 1997, series 592. Lowell, Elizabeth: Enchanted — HR, MED, 1994, series 593. Lowell, Elizabeth: Forbidden — HR, MED, 1993, series 594. Lowell, Elizabeth: Jade Island –- CR, RS, 1998, series 595. Lowell, Elizabeth: Only His — HR, WA, 1991, series 596. Lowell, Elizabeth: Only Love — HR, WA, 1995, series 597. Lowell, Elizabeth: Pearl Cove — CR, RS, 1999, series 598. Lowell, Elizabeth: The Wrong Hostage — CR, RS, 2006, series 599. Lowell, Elizabeth: To the Ends of the Earth -– CR, 1983 600. Lowell, Elizabeth: Untamed – HR, MED, Series, 1993 601. Lowell, Elizabeth: Winter Fire — HR, WA, 1996 602. Lynn, Virginia: Lyon's Prize — HR, 1992 603. Lynn, Virginia: The Moon Rider — HR, GEO, 1994 604. Lynson, Jane: The Duke's Downfall — HR, RGC, 1992 605. Lyons, Mary: Dangerous Stunt — CR, HP, 1985 606. MacAlister, Katie: Noble Intentions — HR, RGC, 2002, series 607. MacMeans, Donna: The Education of Mrs Brimley — HR,VIC, 2007 608. Macomber, Debbie: One Night — CR, 1994 609. Malcolm, Anthea: A Touch of Scandal — HR, RGC, 1991, series 610. Malek, Doreen Owens: The Panther And The Pearl — HR, 1994 611. La Smith, Joan: Comtesse — HR, RGC, 1977 612. Mallery, Susan: Falling for Gracie — CR, 2005 613. Mallery, Susan: The Secret Wife – CR, 1997, series 614. Marshall, Catherine: Christy – H, 1967 615. Martin, Kat: Bold Angel — HR, MED, 1994 616. Martin, Kat: Heartless — HR, RGC, 2001, series 617. Martin, Kat: Innocence Undone — HR, RGC, 1997, series 618. Martin, Kat: Secret Ways — HR, RGC, 2003 619. Martin, Kat: The Fire Inside — HR, RGC, 2002, series 620. Martin, Michelle: The Mad Miss Mathley — HR, RGC, 1995 621. Marton, Sandra: The Sexiest Man Alive — CR, HP, 1999, series 622. Marton, Sandra: The Taming of Tyler Kincaid — CR, HP, 2000, series 623. Marsh, Ellen Tanner: Wrap Me In Splendor – HR, VIC, Pirate, 1983 624. Mason, Connie: A Breath of Scandal — HR, GEO, 2001, series 625. Mason, Connie: A Taste of Sin — HR, GEO, 2000, series 626. Mason, Connie: My Lady Vixen – HR, Pirate, 1987 627. Mason, Connie: Sheikh — HR, SHEIKH, 1997 628. Mason, Connie: The Dragon Lord — HR, MED, 2001 629. Mather, Anne: Dark Mosaic — CR, HP, 1989 630. Mather, Anne: Jake Howard's Wife — CR, HP,1973 631. Mather, Anne: Leopard in the Snow — M&B, 1978 632. Mather, Anne: The Longest Pleasure — CR, HP, 1987 633. Mathis, Jolie: The Sea King — HR, VIK, 2006 634. Maxwell, Ann: Diamond Tiger — CR, RS, 1992 635. Maxwell, Ann: The Ruby — CR, RS, 1994 636. McAffrey, Anne: Dragonflight — SF, 1968 637. McBain, Laurie: Devil's Desire — HR, RGC, 1976 638. McBain, Laurie: Moonstruck Madness – HR, GEO, 1977, series 639. McCaffrey, Anne: Restoree — SF, 1990 640. McCaffrey, Anne: The Ship Who Sang — SF, 1969 641. McCall, Dinah: Jackson Rule — CR, 1996 642. McCall, Dinah: Tallchief — CR, 1997 643. McCall, Dinah: Storm Warning – CR, RS, 2001 644. McCall, Dinah: The Survivors – CR, RS, 2007 645. McCall, Mary Reed: The Templar's Seduction — HR, MED, 2007 646. McCarty, Sarah: Caine's Reckoning — HR, WA, ERO, 2007, Hell's Eight series 647. McCarty, Sarah: Conception — PN, ERO, 2006, The Others series 648. McCarty, Sarah: Promises Prevail — HR, WA, ERO, 2005, Promises series 649. McCullough, Colleen: The Thorn Birds — Australia, 1977, 650. McKenna, Shannon: Behind Closed Doors — ERO, 2002 651. McKeone, Dixie Lee: Daughters Four — HR, RGC, 1988 652. McKeone, Dixie: The Winter Picnic — HR, RGC, 1987 653. McKinley, Robin: Beauty — YA, 1978 654. McKinney, Meagan: Fair Is The Rose — HR, WA, 1993, series 655. McKinney, Meagan: Lions and Lace — HR, VIC, 1992, series 656. McKinney, Meagan: The Ground She Walks Upon — HR, VIC, 1994 657. McKinney, Meagan: Till Dawn Tames The Night — HR, RGC, PIRATE, 1991 658. McKinney, Meagan: When Angels Fall — HR, VIC, 1990 659. McNaught, Judith: A Kingdom Of Dreams — HR, MED, 1989, series 660. McNaught, Judith: Almost Heaven — HR, RGC, 1990, series 661. McNaught, Judith: Double Standards — CR, 1984, Office 662. McNaught, Judith: Paradise — CR, 1991, series 663. McNaught, Judith: Perfect — CR, 1993, series 664. McNaught, Judith: Someone to Watch Over Me — CR, RS, 2003 665. McNaught, Judith: Something Wonderful — HR, RGC, 1988, series 666. McNaught, Judith: Until You 667. McNaught, Judith: Whitney, My Love — HR, RGC, 1985, rev. 2006, 668. McRae, Melinda: Sweet Rewards — HR, 1900's-1910's, 1996 669. McWilliams, Judith: Polished with Love — CR, 1985 670. Meade, Marion: Stealing Heaven — HR, MED, 1979 671. Medeiros, Teresa: Breath of Magic – TT, PN, 1996, series 672. Medeiros, Teresa: Nobody's Darling — HR, WA, 1998 673. Medeiros, Teresa: Once an Angel — HR, VIC, 1993 674. Medeiros, Teresa: Shadows and Lace – M, 1990 675. Medeiros, Teresa: The Vampire who Loved Me — HR, VP, 2006 676. Medeiros, Teresa: Thief of Hearts — HR, RGC, PIRATE, 1994, 677. Medeiros, Teresa: Touch Of Enchantment — TT, MED, 1997, series 678. Medeiros, Teresa: Yours Until Dawn — HR, RGC, 2004 679. Melton, Marliss: Next to Die — CR, RS, NS, 2007, series 680. Metallious, Grace: Peyton Place — 1956, CR 681. Metzger, Barbara: A Suspicious Affair — HR, RGC, 1994 682. Metzger, Barbara: An Affair of Interest — HR, RGC, 1992 683. Metzger, Barbara: An Angel for the Earl — HR, RGC, 1994 684. Metzger, Barbara: Father Christmas – RGC, Christmas, 1995 685. Metzger, Barbara: Christmas Wishes — HR, RGC, 1992 686. Metzger, Barbara: Cupboard Kisses — HR, RGC, 1987 687. Metzger, Barbara: Lady in Green — HR, RGC, 1993 688. Metzger, Barbara: Minor Indiscretions — HR, RGC, 1991 689. Metzger, Barbara: My Lady Innkeeper – RGC, 1985 690. Meyer, Stephenie: Twilight — CR, YA, PN, 2005 691. Michaels, Fern: Captive Passions – HR, series, 1977 692. Michaels, Kasey: The Tenacious Miss Tamerlane — HR, RGC, 1982 693. Michaels, Kasey: The Wagered Miss Winslow –- RGC, 1992 694. Miller, Linda Lael: McKettrick's Heart — CR, 2007, McKettrick 695. Miller, Linda Lael: Princess Annie – HR, Victorian, 1994, series 696. Miller, Sharon Lee & Steve: Agent of Change — SF, FR, 1988, series 697. Miller, Sharon Lee & Steve: Carpe Diem — SF, FR, 1989, series 698. Miller, Sharon Lee & Steve: Conflict of Honors — SF, FR, 1988, series 699. Miller, Sharon Lee and Steve: Local Custom — SF, 2002 700. Millhiser, Marlys: The Mirror — HR, 1900-1910, 1997 701. Mills, Anita: Autumn Rain — HR, RGC, 1993, series 702. Mills, Anita: Comanche Rose — HR, WA, 1996, series 703. Mitchell, Margaret: GONE WITH THE WIND — HR, CW, 1936, LS! 704. Moning, Karen Marie: Bloodfever — CR, 2007, series 705. Moning, Karen Marie: Darkfever — CR, 2006, series 706. Moning, Karen Marie: Kiss of the Highlander — TT, 2001, series 707. Moning, Karen Marie: The Dark Highlander — TT, 2002, series 708. Monroe, Lucy: Real Deal — CR, 2004 709. Monson, Christine: Stormfire — HR, RGC, 1984 710. Moore, Laura: Night Swimming — CR, 2003 711. Morsi, Pamela: Garters by Pamela Morsi — HR,VIC, 1992 712. Morsi, Pamela: Marrying — HR, 1900's-1910's, Americana, 1994, series 713. Morsi, Pamela: Simple Jess — HR, 1996, series 714. Mortimer, Carole: Burning Obsession — CR, HP, 1982 715. Mortimer, Carole: Uncertain Destiny — CR, HP, 1988 716. Moving Target – Elizabeth Lowell — CR, RS, 2002 717. Moyer, Marsha: The Second Coming of Lucy Hatch — CR, CL, 2002, series 718. Mullins, Debra: Three Nights — HR, RGC, 2004 719. Murrey, Jeneth: The Daughter of Night — CR, HP,1985 720. Neels, Betty: Dearest Love — CR, 1995 721. Neels, Betty: Sister Peters in Amsterdam — CR, 1970 722. Neggers, Carla: Night Scents — CR, RS, 1997 723. Niffenegger, Audrey: The Time Traveler's Wife — TT, 2003 in the true sense, but 724. Novak, Brenda: Dead Silence — CR, RS, 2005, series 725. O'Banyon, Constance: Once Upon a Time — HR, MED, 1996 726. O'Brien, Judith: Ashton's Bride — TT, 1995 727. O'Neal, Katherine: The Last Highwayman — HR, GEO, 1993 728. Oke, Janette: Love Comes Softly — HR, 1979, series 729. Once and Always by Judith McNaught — HR, RGC, 1987 730. Orczy, Baroness: THE SCARLET PIMPERNEL — 1905 731. Ortolon, Julie: Drive Me Wild — CR, COM, 2000 732. Osborne, Maggie: Silver Lining — HR, WA, 2000 733. Osborne, Maggie: The Promise of Jenny Jones — HR, WA, 1997, 734. Overfield, Joan E.: A Matchmaking Miss – RGC, 1992 735. Owens, Robin D.: Heart Duel — FR, 2004, series 736. Owens, Robin D.: HeartMate — FR, 2001, series 737. Paisley, Rebecca: A Basket Of Wishes — HR, F, 1995 738. Palmer, Diana: A Rage Of Passion — CR, 1987, 739. Palmer, Diane: Lawless — CR, 2003 740. Pappano, Marilyn: Rogue's Reform — CR, 2000, series 741. Pappano, Marilyn: Some Enchanted Season — CR, 1998, series 742. Parker, Olivia: At the Bride Hunt Ball – RGC, 2008 743. Pasternak, Boris: Doctor Zhivago — HR, 1958, LS -Love Story 744. Peters, Elizabeth: Night Train to Memphis — 1995, COM, series 745. Phillips, Patricia: Captive Flame — HR, MED, 1980 746. Phillips, Susan Elizabeth: Ain't She Sweet — CR, 2004 747. Phillips, Susan Elizabeth: Dream a Little Dream — CR, COM, 1998, series 748. Phillips, Susan Elizabeth: It Had To Be You – CR, COM, 1994, series 749. Phillips, Susan Elizabeth: Kiss An Angel — CR, 1996 750. Phillips, Susan Elizabeth: Match me if you can — CR, 2005 751. Phillips, Susan Elizabeth: Nobody's Baby but Mine — CR, COM, 1997, series 752. Phillips, Susan Elizabeth: This Heart of Mine — CR, COM, series, 2001 753. Pianka, Phyllis Taylor: The Lark's Next – RGC, 1991 754. Poff, Donna Lee: The Mask — HR, MED, 1998 755. Pope, Elizabeth Marie: The Perilous Gard — HR, 1983, 756. Pope, Elizabeth Marie: The Sherwood Ring — GO, 1958 757. Potter, Patricia: Home for Christmas — CR, 1998, 758. Potter, Patricia: Twisted Shadows — CR, RS, 2003 759. Price, Eugenia: To See Your Face Again — HR, CW, 1985, series, 760. Proctor, Candice: Night in Eden — HR, RGC, 1997 761. Putney, Mary Jo: One Perfect Rose – HR, TGC, 1997, series 762. Putney, Mary Jo: River of Fire — HR, RGC, 1996, Fallen Angels series 763. Putney, Mary Jo: Shattered Rainbows — HR, RGC, 1996 764. Putney, Mary Jo: Silk and Shadows — HR, VIC, 1992, The Silk series 765. Putney, Mary Jo: The Rake — HR, RGC, 1998 766. Putney, Mary Jo: Uncommon Vows — HR, MED, 1991 767. Putney, Mary Jo: Veils of Silk — HR, 1992, The Silk series 768. Quick, Amanda: Dangerous — HR, RGC, 1993 769. Quick, Amanda: Deception — HR, RGC, 1993 770. Quick, Amanda: Desire — HR, MED, 1994 771. Quick, Amanda: Mischief — HR, RGC, 1996 772. Quick, Amanda: Mistress — HR, RGC, 1994 773. Quick, Amanda: Mystique — HR, MED, 1995 774. Quick, Amanda: Ravished — HR, RGC, 1992 775. Quick, Amanda: Reckless — HR, RGC, 1992 776. Quick, Amanda: Rendezvous — HR, RGC, 1991 777. Quick, Amanda: Scandal — HR, RGC, 1991 778. Quick, Amanda: Seduction — HR, RGC, 1990 779. Quick, Amanda: Surrender — HR, RGC, 1990 780. Quick, Amanda: With This Ring – RGC, 1998 781. Quinn, Julia: On the Way to the Wedding – HR, 2006, series 782. Quinn, Julia: Romancing Mr.Bridgerton — HR, RGC,2002, The Bridgertons 783. Quinn, Julia: The Duke and I — HR, RGC, 2000, series 784. Quinn, Julia: The Viscount Who Loved Me — HR, RGC, 2000, The Bridgertons 785. Quinn, Julia: When He Was Wicked — HR, 2004, The Bridgertons series 786. Quinn, Paula: Laird of the Mist — HR, 2007 787. Quinn, Paula: Lord of Seduction — HR, MED, 2006, series 788. Quinn, Paula: Lord of Temptation — HR, MED, 2006, series 789. Quinn, Paula: Lord of Desire — HR, MED, 2005, series 790. Quinn, Tara Taylor: Becca's Baby — CR, 2000, Shelter Valley Stories series 791. Raleigh, Deborah: Bedding the Baron — HR, 2008 792. Rand, Ayn: Atlas Shrugged — F, 1992, 793. Ranney, Karen: Tapestry — HR, 1995 794. Ray, Francis: Heart of the Falcon — CR, MC, 1998, series 795. Ray, Francis: Only You — CR, MC, 2007 796. Reece, Jean: The Primrose Path — HR, RGC, 1980 797. Reid, Michelle: Gold Ring of Betrayal — CR, HP, 1997 798. Reid, Michelle: Lost In Love – CR, HP, 1993 799. Reid, Michelle: The Ultimate Betrayal – DR, HP, 1996 800. Reynolds, Annette: Remember The Time — CR, 1997 801. Rice, Lisa Marie: Dangerous Secrets — RS, ER, 2008 802. Rice, Lisa Marie: Midnight Angel — CR, ERO, 2007, Midnight series 803. Rice, Lisa Marie: Woman on the Run – CR, 2005, RS 804. Richer, Lois: Mother's Day Miracle — CHR, I, 2000 805. Riker, Leigh: Danny Boy — CR, 1995 806. Rinehold, Connie: Letters from a Stranger — CR, 1993, 807. Rivers, Francine: Kathleen — HR, WA, 1984, 808. Rivers, Francine: Redeeming Love — HR, WA, 1991 809. Robards, Karen: Morning Song — HR, VIC, 1990 810. Robards, Karen: One Summer — CR, 1993 811. Robards, Karen: To Love a Man — CR, RS, 1985 812. Robb, J. D.: Naked In Death — CR, 2007, In Death series 813. Roberts, Janet Louise: Black Pearls — GO, 1979 814. Roberts, Janet Louise: Flamenco Rose — CR, 1983 815. Roberts, Janet Louise: Flower Of Love — HR, 1983 816. Roberts, Janet Louise: Golden Lotus — CR, 1981 817. Roberts, Janet Louise: La Casa Dorada — HR, 1973 818. Roberts, Janet Louise: Scarlet Poppies — CR, RS, 1983 819. Roberts, Janet Louise: Silver Jasmine — GO, 1982 820. Roberts, Nora: Black Rose — CR, Ghost, 2005, series 821. Roberts, Nora: Blue Dahlia — CR, Ghost, 2004, series 822. Roberts, Nora: Blue Smoke — CR, RS, 2005 823. Roberts, Nora: Chesapeake Blue — CR, 2002, series 824. Roberts, Nora: Heart of the Sea — CR, 2000, Ghost, series 825. Roberts, Nora: High Noon –- RS, 2007 826. Roberts, Nora: Honest Illusions — CR, 1992 827. Roberts, Nora: Jewels of the Sun — CR, F, 1999, series 828. Roberts, Nora: Montana Sky — CR, RS, 1996 829. Roberts, Nora: Northern Lights -– RS, 2004 830. Roberts, Nora: Red Lily — CR, Ghost, 2005, series 831. Roberts, Nora: Remember When — RS, 2003 832. Roberts, Nora: RISING TIDES — CR, 1998, series 833. Roberts, Nora: Sanctuary — CR, RS, 1997 834. Roberts, Nora: Sea Swept — CR, 1998 835. Roberts, Nora: Tears of the Moon — CR, 2000, Ghost, series 836. Roberts, Nora: Three Fates — CR, RS, 2002 837. Roberts, Nora: True Betrayals — CR, RS, 1995 838. Roberts, Nora: Inner Harbor — CR, RS, 1998, series 839. Robinson, Diane Gates: The Rogue And The Lily — HR, 1993 840. Robinson, Fay: Mr. and Mrs. Wrong — CR, 2001 841. Robinson, Suzzane: Lady Gallant — HR, 1992, series 842. Robson, Lucia St. Clair: Ride the Wind — HR, WA, 1982 843. Rogers, Rosemary: Sweet Savage Love — HR, WA, 1974, series 844. Rose, Karen: Scream For Me — RS, 2008 845. Ross, Jo Ann: Blue Bayou — RS, 2002 846. Ross, Julia: My Dark Prince -– HR, RGC, 2000 847. Sala, Sharon: Annie and the Outlaw — CR, WA, Reincarnation 848. Samantha James: The Secret Passion Of Simon Blackwell — HR, VIC,2007, series 849. Samuel, Barbara: Bed of Spices — HR, MED, 1993l 850. Sandoval, Lynda: The Other Sister — CR, MC,Lh 2007, series 851. Sands, Lyndsay: Single White Vampire — CR, VP, 2003 852. Sawyer, Meryl: A Kiss In The Dark — CR, RS, 1995 853. Sayers, Dorothy L.: Gaudy Night -– M, 1935 854. Schone, Robin: Awaken My Love — HR, TT, 1995 855. Schone, Robin: Gabriel's Woman — HR, ERO, 2001, series 856. Schone, Robin: The Lady's Tutor — HR, VIC, SHEIKH, 1999 857. Schone, Robin: The Lover — HR, ERO, 2000, series 858. Schulze, Dallas: Donovan's Promise — CR, 1996, series 859. Schulze, Dallas: Gunfighter's Bride — HR, WA, 1996 860. Schulze, Dallas: Loving Jessie — CR, 2001 861. Schulze, Dallas: Mackenzie's Lady — CR, 1986 862. Schulze, Dallas: Michael's Father — CR, 1994, series 863. Schulze, Dallas: Tessa's Child — CR, 1997, series 864. Schulze, Dallas: The Vow — CR, 1994, series 865. Secret Fire by Johanna Lindsey — HR, VIC, 1987 866. Seger, Maura: Defiant Love — HR, MED, 1982, series 867. Seger, Maura: Tapestry — HR, MED, 1993 868. Seidel, Kathleen Gilles: Again — CR, 1994 869. Seidel, Kathleen Gilles: Don't Forget to Smile — CR, 1986, 870. Selinko, Annemarie: Desiree — HR, 1951 871. Seton Anya: Dragonwyck — HR, VIC, 1944 872. Seton, Anya: Green Darkness — HR, MED, 1972, reincarnation 873. Seton, Anya: Katherine — HR, MED, 1954 874. Shakespeare, William: Much Ado About Nothing — Classic Lit (play), 1600 875. Sharon, Rona: My Wicked Pirate — HR, 2006 876. Shay, Katherine: The Man Who Loved Christmas — CR, 1999, Christmas 877. Shayne, Maggie: Miranda's Viking — CR, TT, 1994, 878. Showalter, Gena: The Darkest Night — PN, 2008 879. Simons, Paullina: The Bronze Horseman — 2001, Tatiana & Alexander 880. Sinclair, Linnea: Games of Command — FR, SF, 2007 881. Singh, Nalini: Slave to Sensation — FR, 2006, series 882. Sizemore, Susan: My First Duchess — HR, GEO, 1993 883. Sizemore, Susan: On A Long Ago Night — HR, VIC, 2000 884. Sizemore, Susan: The Price of Innocence — HR, RGC, 1999, series 885. Sizemore, Susan: Wings of the Storm — TT, MED, 1992, series 886. Small, Bertrice: Adora — HR, MED, SHEIKH,1980 887. Small, Bertrice: Skye O'Malley — HR, PIRATE, series 888. Small, Bertrice: The Kadin — HR, SHEIKH, 1978, series 889. Small, Bertrice: The Love Slave — HR, SHEIKH, 1995 890. Smith, Betty: Joy in the Morning — CR, 1920's, 1963 891. Smith, Bobbi: Forever Autumn — HR, WA, 2003 892. Smith, Bobbi: On Bear Mountain — CR, 2001 893. Smith, Deborah: Alice at Heart -– CR, Fantasy (Mermaids) 2002 894. Smith, Deborah: A Gentle Rain — CR, 2007, FPV 895. Smith, Deborah: A Place to Call Home — CR, 1997 896. Smith, Joan: Aunt Sophie's Diamonds — HR, RGC, 1977 897. South, Sheri Cobb: The Weaver Takes a Wife — Hr, RGC, 1999 898. Sparks, Nicholas: The Notebook — 1996, series 899. Spellman, Cathy Cash: Paint the Wind — HR, 1990 900. Spencer, LaVyrle: Morning Glory — HR, WWII, 1989 901. Spencer, LaVyrle: November of the Heart — HR, 1993 902. Spencer, LaVyrle: Small Town Girl — CR, 1997, 903. Spencer, LaVyrle: Then Came Heaven — 1997 904. Spencer, LaVyrle: Twice Loved — HR, RGC, 1984 905. Spencer, Scott: Endless Love –CR, 1980, LS 906. Spencer, Scott: Waking the Dead — CR, 1986, LS 907. Spindler, Erica: Fortune – RS, 1997 908. St. Claire, Erin (Sandra Brown): Words of Silk by — CR, 1984 909. St. John, Cheryl: Prairie Wife — HR, WA, 2005 910. Steele, Danielle: Palomino — CR.WF, 1981 911. Steele, Jessica: The Other Brother — CR, HP, 1982 912. Steele, Kate: To Trust a Wolf — WW, ERO, Ellora's Cave, 2005 913. Stewart, Lois: The Duke's Mistress — HR, RGC, 1993 914. Stewart, Mary: Madam, Will You Talk? — GO, 1955, FPV 915. Stewart, Mary: Nine Coaches Waiting — GO, 1958 916. Stewart, Mary: This Rough Magic — GO, 1964 917. Stone, Irving: The President's Lady — HR, 1952 918. Stone, Irving: Those Who Love — HR, AR, 1966 919. Stone, Katherine: Pearl Moon –CR, MC, 2005 920. Stuart, Anne: Lord of Danger — HR, MED, 1997 921. Stuart, Anne: A Rose At Midnight — HR, 1993 922. Stuart, Anne: Night Fall — CR, RS, 1995 923. Stuart, Anne: The Devil's Waltz – HR, 2006 924. Stuart, Anne: To Love A Dark Lord — HR, GEO,1994 925. Summers, Essie: The Bay of the Nightengales — CR, Harlequin, 1970 926. Sutcliffe, Katherine: A Fire In The Heart — HR, VIC, 1990, series 927. Sutcliffe, Katherine: Darkling, I Listen — CR, RS, 2001 928. Sutcliffe, Katherine: Dream Fever — HR, 1991 929. Sutcliffe, Katherine: Whitehorse – CR, 1999 930. Suzanne Brockmann: It Came Upon a Midnight Clear/Hawken's Heart — CR, 19 931. Tarr, Hope: Tempting — HR, VIC, 2002 932. Taylor, Laura: Honorbound — CR, Vietnam War, 1988 933. Templeton, Julia: The Bargain — HR, ERO, 2006 934. Thane, Elswyth: Dawn's Early Light — HR, 1934, series 935. Thane, Elswyth: Ever After — HR, VIC, 1945, series 936. Thane, Elswyth: Tryst – CR, Ghost, 1939 937. Thom, James Alexander: Follow the River — H 938. Thomas, Jodi: Northern Star — HR, CW, 1990 939. Thomas, Jodi: The Texan and The Lady — HR, WA, 1994, series 940. Thomas, Marin: Aaron Under Construction — CR, MC, Lh2006,series 941. Thomas, Sherry: Private Arrangements — HR, VIC, 2008 942. Thomas, Wanda Y.: Truly Inseparable — MC, 1999/2007 943. Thornton, Elizabeth: Almost a Princess — HR, RGC, RS, 2002, series 944. Thornton, Elizabeth: Dangerous to Kiss — HR, RGC, 1995, series 945. Thornton, Elizabeth: Whisper His Name — HR, RGC, RS, 1999, series 946. Trigiani, Adriana: Big Stone Gap — CR, 2001, series 947. Tyler, Anne: The Accidental Tourist — CR, 1985 948. Tyler, Stephanie: Coming Undone – CR, NS, 2007, series 949. Valdez, Lisa: Passion – HR, VIC, 2005 950. Veryan, Patricia: Sanguinet's Crown — HR, RGC, 1985, series 951. Waller, Robert James: Bridges of Madison County — CR,1992 952. Ward, J. R.: Dark Lover — CR, VP, 2005 953. Ward, J. R.: Lover Awakened — CR, VP, 2006, series 954. Waverly, Shannon: Christmas Angel — CR, 1993, Christmas 955. Waverly, Shannon: Temporary Arrangement — CR, 1993 956. Weale, Anne: Summer's Awakening — CR, 1984 957. Weber, David: The Apocalypse Troll — SF, TT, 1999 958. Weir, Theresa: Cool Shade — CR, 1998 959. Wentworth, Sally: Candle in the Wind — CR, M&B, 1979 960. Wentworth, Sally: Summer Fire — CR, HP, 1981 961. Wentworth, Sally: The Judas Kiss — CR, HP, 1982 962. Wentworth: Patricia: Run! — RS, 1938 963. Westhaven, Margaret: Four in Hand — RGC, 1993 964. Westhaven, Margaret: The Duke's Design — HR, RGC, 1991 965. Whitcomb, Laura: A Certain Slant of Light — CR, PN, LS, YA, 2005 966. White, Kimberly: To Love a Ballantyne — CR, MC, YM, 2005 967. Whiteside, Diane: Bond of Blood — HR, VP, ERO, 2006 968. Whiteside, Diane: The Irish Devil — HR, WA, 2004, Devil series 969. Whitney, Phyllis: Hunter's Green by — 1968 970. Whitney, Phyllis: The Golden Unicorn by — GO, 1976 971. Wiggs, Susan: Lord of the Night — HR, 1993 972. Wiggs, Susan: The You I Never Knew — CR, 2001 973. Wilde, Jennifer: Angel in Scarlet — HR, GEO, 1986, FPV 974. Wilde, Jennifer: Dare to Love – HR, FPV, 1978 975. Wilde, Jennifer: Love's Tender Fury — HR, COL, 1983 976. Wilde, Jennifer: Once More, Miranda — HR, GEO, 1983 977. Wilde, Oscar: THE IMPORTANCE OF BEING EARNEST — Classic Literature, 1895 978. Williams, Claudette: Blades of Passion — HR, RGC, 1978, 979. Williams: Roseanne: Love Conquers All — CR, 1991 980. Williamson, Penelope: A Wild Yearning — HR, COL, 1990 981. Williamson, Penelope: Keeper of the Dream — HR, MED, 1992 982. Williamson, Penelope: The Outsider — HR, WA, 1997 983. Williamson, Pennelope: Heart of the West — HR, WA, 1995 984. Wilson, Gayle: Bogeyman -– RS, 2006 985. Wilson, Gayle: My Lady's Dare – RGC, 2000 986. Wilson, Gayle: Victim – RS, 2008 987. Wind, Ruth: In the Midnight Rain — CR, 2000 988. Windsor, Linda: Along Came Jones — CHR, 2003 989. Windsor, Linda: It Had to Be You -– CR, CHR, I, 2001 990. Winters, Rebecca: Bride of My Heart — CR, 1994 991. Winters, Rebecca: Second-Best Wife – CR, 1997 992. Woodiwiss, Kathleen: A Rose in Winter — HR, 1982, GEO 993. Woodiwiss, Kathleen: Ashes In The Wind — HR, VIC, 1979 994. Woodiwiss, Kathleen: Petals on the River – HR, Colonial North America 995. Woodiwiss, Kathleen: Shanna — HR, 1977, COL 996. Woodiwiss, Kathleen: The Flame and the Flower — HR, 1972, PIRATE, series 997. Woodiwiss, Kathleen: The Wolf and the Dove — HR, MED, 1974 998. Wright, Cynthia: Touch the Sun — HR, 1978 999. Wright, Michelle Curry: Miranda Blue Calling — CR, 2004 1000. Yarbro, Chelsea Quinn: Hotel Transylvania — GEO, VP, 1979 1001. Young, Elizabeth: A Promising Man (And About Time Too) — CR, CL, 20021001 of the best books voted by Romantic Times Readers 1. Abe, Shana: A Kiss at Midnight – HR, 2000 2. Abe, Shana: The Last Mermaid – HR, DA, 2004 3. Adair, Cherry: Kiss And Tell – CR, RS, 2000, series 4. Adams, Jeanne: Dark and Dangerous – RS, 2008 5. Adler, Elizabeth: Fortune Is A Woman — CR, RS, 1992 6. Alcott, Louisa May: Little Women — Classic literature, 1869, 7. Alexander, Tamara: Rekindled — HR, I, WA, 2006, series 8. Alexander, Victoria: The Husband List — HR, RGC, 2000 9. Allen, Sarah Addison: Garden Spells — CR, PN, 2007 10. Ambrose, Elissa: The Best of Both Worlds — CR, 2004′ 11. Andersen, Susan: Present Danger — CR, RS, 1993 12. Andersen, Susan: Shadow Dance — CR, RS, 1989 13. Anderson, Catherine: Annie's Song – HR, WA, 1996 14. Anderson, Catherine: Cherish – HR, 1998 15. Anderson, Catherine: Cheyenne Amber — HR, WA, 1994 16. Anderson, Catherine: The Phantom Waltz – CR, 2001, series 17. Archer, Jane: Tender Torment – HR, WA, 1978, series 18. Armstrong, Kelley: Bitten — PN, WW, 2001 19. Arnold, Judith: Commitments — CR, 1987, series 20. Arnold, Judith: Dreams — CR, 1987, series 21. Arnold, Judith: Promises — CR, 1987, series 22. Ashtree, Elizabeth: An Officer and a Hero – CR, 1999 23. Ashworth, Adele: Winter Garden — HR, VIC, 2000, series 24. Austen, Jane: SENSE & SENSIBILITY – HR, RGC, 1811 25. Austen, Jane: EMMA — Classic Literature, 1816 26. Austen, Jane: PERSUASION – Classic Literature, 1817 27. Austen, Jane: PRIDE AND PREJUDICE – Classic Literature, 1813 28. Bach, Lauren: Lone Rider by Lauren Bach — RS, 2001 29. Baird, Jacqueline: Giordanni's Proposal — CR, HP, 1999 30. Balogh, Mary: A Promise of Spring — HR, RGC, 1990, series 31. Balogh, Mary: Lord Carew's Bride — HR, RGC, 1995, series 32. Balogh, Mary: Simply Love — HR, RGC, 2006, series 33. Balogh, Mary: Slighly Dangerous — HR, RGC, 2005, The Bedwyns series 34. Balogh, Mary: Slightly Scandalous — HR, RGC, 2003, series 35. Balogh, Mary: The Temporary – HR, RGC, 1997 36. Balough, Mary: The Secret Pearl, – HR, RGC, 1991 37. Banks, Leanne: Feet First – CR, 2005, series 38. Barlow, Linda: Fires of Destiny — HR, 1986, Elizabethan, series 39. Barnett, Jill: Sentimental Journey — HR, WWII, 2002 40. Barton, Beverly: What She Doesn't Know — CR, RS, 2002 41. Becnel, Rexanne: The Bridemaker — HR, VIC, 2002, series 42. Becnel, Rexanne: The Maiden Bride — HR, MED, 1996 43. Berg, Patti: If I Can't Have You — TT, 1998 44. Beverly, Jo: A Most Unsuitable Man – HR, GEO, 2005, The Mallorens series 45. Beverly, Jo: My Lady Notorious — HR, GEO, 1993, The Mallorens SERIES 46. Beverly, Jo: Something Wicked — HR, GEO, series, 1997 47. Bicos, Olga: Wrapped in Wishes — TT, CR, HR, VIC, 1996 48. Bird, Jessica: Billionaire Next Door — CR 49. Bittner, Rosanne: Texas Embrace — HR, WA, 1997, series 50. Bittner, Roseanne: Wildest Dreams — HR, WA, 1994 51. Blackston, Ray: Flabbergasted – 2003, CR, (Lad Lit) 52. Blair, Annette: A Christmas Baby – HR, RGC, 2004, series 53. Blake, Jennifer: Love's Wild Desire – HR, 1977 54. Blake, Jennifer: Royal Seduction — HR, 1983, series 55. Blake, Jennifer: Southern Rapture — HR, VIC, 1987 56. Bourne, Joanna: The Spymaster's Lady — HR, RGC, 2008, series 57. Boyette-Compo, Charlotte: WyndRiver Sinner By — E-BOOK, ERO, FR, 2006 58. Bradshaw, Emily: Heart's Journey — HR, WA, 1992 59. Brand, Fiona: Cullen's Bride – CR, 1999, series 60. Brand, Fiona: Blade's Lady – CR, 2000, series 61. Brand, Fiona: Marrying McCabe – CR, 201, series 62. Brandewyne, Rebecca: No Gentle Love – HR, MED, 1980 63. Brandewyne, Rebecca: Swan Road – HR, MED, VIK, 1994 64. Brandewyne: Passion Moon Rising — FR, 1991, series 65. Brandewyne: Rebecca: Rose of Rapture – HR, MED, 1988, 66. Brandywine, Rebecca: Love, Cherish Me – HR, WA, 1985, series 67. Brennert, Alan: Kindred Spirits — PN, 1984 68. Bright, Laurey: A Perfect Marriage — CR, 1995, Silhouette 69. Bristow, Gwen: Celia Garth — HR, AR, 1959 70. Britton, Pamela: Scandal — HR, RGC, 2004 71. Brockmann, Suzanne: Gone Too Far — CR, 2003, series 72. Brockmann, Suzanne: Heart Throb — CR, 1999 73. Brockmann, Suzanne: Out of Control — CR, NS, 2002, series 74. Brockmann, Suzanne: Over the Edge – RS, WWII, 2001, series 75. Brockmann, Suzanne: Prince Joe – CR, 1996, series 76. Brockmann, Suzanne: The Defiant Hero — CR, NS, 2000, series 77. Brockmann, Suzanne: Unsung Hero — CR, NS, 2001, series 78. Brockway, Connie: All Through The Night — HR, RGC, 1997, series 79. Brockway, Connie: My Dearest Enemy — HR, VIC, 1998 80. Bronte, Charlotte: Jane Eyre – Classic Literature, 1847, FPV 81. Bronte, Emily: Wuthering Heights – Classic Literature, VIC, 1847 82. Brown, Lisa G.: Billy Bob Walker Got Married — CR, AS, 1993 83. Brown, Sandra: Another Dawn — HR, WA, 1985, series 84. Brown, Sandra: A Whole New Light – CR, 1989 85. Brown, Sandra: Chill Factor — RS, 2005 86. Brown, Sandra: Envy – CR, RS, 2002 87. Brown, Sandra: Mirror Image — CR, 1990 88. Brown, Sandra: Slow Heat in Heaven — CR, 1988/1996 89. Brown, Sandra: Texas! Sage — CR, 1991, series 90. Brown, Sandra: Thursday's Child – CR, 1985 91. Brown, Sandra: Tidings of Great Joy — CR, 1987, Christmas 92. Bujold, Lois McMaster: A Civil Campaign — SF, 1999, series 93. Bujold, Lois McMaster: Cordelia's Honor — SF, 1996 94. Burney, Frances (Fanny): Evelina – Classic Lit, 1778 95. Busbee, Shirlee: Gypsy Lady – HR, 1977, series 96. Busbee, Shirlee: Lady Vixen – HR, 1980, PIRATE 97. Busbee, Shirlee: The Spanish Rose – HR, 1986, PIRATE 98. Busbee, Shirlee: While Passion Sleeps – HR, WA, 1983, series 99. Byatt, A. S.: Possession — CR, HR, 1990 100. Cabot, Meg: The Boy Next Door — CR, CL, 2002, written totally in e-mails 101. Cach, Lisa: George and the Virgin — TT, HR, MED, 2002 102. Caldwell, Laura: The Year of Living Famously — CR, 2004 103. Caldwell, Taylor: Testimony of Two Men – 1984 104. Caldwell, Wayne: Cataloochee – H, 2007 105. Camp, Candace: Scandalous – HR, VIC, 1996 106. Camp, Candace: Rain Lily – HR, 1991 107. Campbell, Bethany: A Thousand Roses — CR, Christmas, 1986 108. Campbell, Bethany: Flirtation River – CR, 1988 109. Canfield, Sandra: Night into Day — CR, 1987 110. Canham, Marsha: Pale Moon Rider — HR, GEO, 1999 111. Canham, Marsha: The Blood Of Roses — HR, 1989, series 112. Canham, Marsha: Through A Dark Mist — HR, MED, 1991 113. Carey, Diane: Under the Wild Moon – HR, 1986 114. Carlyle, Liz: My False Heart — HR, RGC, 1999 115. Carmichael, Giselle: The politics of Love — CR, MC, 2007 116. Carpenter, Amanda: A Solitary Heart – CR, M&B, 1993 117. Carpenter, Amanda: Cry Wolf — CR, HP, 1992 118. Carpenter, Amanda: Flashback — CR, M&B, 1984, a bit PN 119. Carroll, Susan: Winterbourne — HR, MED, 1987 120. Cartland, Barbara: The Pretty Horsebreakers — 1974 121. Cast, P. C.: Goddess of Spring — F, 2004 122. Castillo, Linda: Dead Reckoning — CR, RS, 2006 123. Castle, Jayne: Amaryllis — FR, 1996, series 124. Castle, Jayne: Orchid — FR, 1998, series 125. Castle, Jayne: Zinia — FR, 1997, series 126. Cates, Kimberly: Briar Rose – HR, 1999 127. Chance, Megan: The Portrait – HR, VIC, 1995 128. Chapman, Janet: Charming the Highlander — TT, MED, 2003, series 129. Chase, Loretta: Captives of the Night — HR, RGC, 1994, series 130. Chase, Loretta: Isabella — HR, RGC, 1989, series 131. Chase, Loretta: Lord of Scoundrels – HR, RGC, 1995, series 132. Chase, Loretta: Mr. Impossible — HR, 2005, series 133. Chase, Loretta: The English Witch — HR, RGC, 1989, series 134. Chase, Loretta: The Last Hellion — HR, RGC, 1998, series 135. Chase, Loretta: The Lion's Daughter — HR, RGC, series, 1992 136. Chase, Taylor: Heart of Deception — HR, S, 1999 137. Chater, Elizabeth: The Earl and the Émigrée — HR, RGC, 1985 138. Chater, Elizabeth: The Elsingham Portrait – HR, GEO, 1970 139. Chater, Elizabeth: The Runaway Debutante — RGC, 1985 140. Chenier, Blanche: The Wayward Heiress — HR, RGC, 1990 141. Clare, Pamela: Hard Evidence — CR, RS, 2006, series 142. Clare, Pamela: Ride The Fire – HR, COL, 2005, series 143. Cleary, Gwen: Nevada Temptation — HR, WA, 1992 144. Coffman, Elaine: My Enemy, My Love — HR, 1988 145. Coffman, Virginia: Moura — GO, 1959 146. Cole, Kresley: A Hunger Like No Other – CR, VP, 2006, series 147. Cole, Kresley: If You Dare – HR, VIC, 2005, series 148. Cole, Kresley: If You Deceive – HR, VIC, 2007, series 149. Cole, Kresley: If you Desire – HR, VIC, 2007, series 150. Colter, Cara: Major Daddy — CR, 2004 151. Connelly, Jane: The Man Outside, — CR, 1975 152. Coulter, Brenda: Finding Hope — CR, I, 2003 153. Coulter, Catherine: Beyond Eden — CR, 1992 154. Coulter, Catherine: Devil's Embrace — HR, 1982, series 155. Coulter, Catherine: Night Shadow — HR, RGC, 1989, series 156. Coulter, Catherine: The Sherbrook Bride — HR, TGC, 1992, series 157. Cresswell, Jasmine: The Third Wife — CR, RS, 2002 158. Cristabel: The Cruachan and the Killane — SF, 1970 159. Crusie, Jennifer: Anyone But You — CR, 1996 160. Crusie, Jennifer: Bet Me 2004 — CR, COM, 2004 161. Crusie, Jennifer: Crazy for You — CR, COM, 1999 162. Curtis, Sharon and Tom: Lightning that Lingers — CR, 1983 163. D'Allesandro, Jacquie: Whirlwind Wedding — HR, RGC, 200 164. Dahl, Victoria: To Tempt A Scotsman — HR, 2007 165. Dale, Ruth Jean: Showdown! – CR, WA, series, 1993 166. Dalton, Emily: A Country Chit — HR, RGC, 1990 167. Dalton, Emily: A Heavenly Houseguest — HR, RGC, 1992 168. Dalton, An Infamous Sea Bath – HR, RGC, 1991 169. Damon, Lee: Again The Magic — CR, 1982 170. Damon, Lee: Laugh With Me, Love With Me — CR, 1983 171. Dane, Lauren: Taking Chase — CR, ERO, 2007 172. Darcy, Clare: Elyza — HR, RGC, 1976 173. Darcy, Emma: Bride of Diamonds — CR, HP, 1991 174. Darcy, Emma: Don't Play Games — CR, HP, 1985 175. Daughtridge, Mary Margret: Sealed with a Kiss –CR, NS, 2008 176. Davidson, Andrew: The Gargoyle — CR, DA, LS,MED, VIK, VIC, GO, 2008 177. Davidson, Mary Janice: Undead and Unwed — VP, COM, CL, FPV, series, 2004 178. Davis, Genie: Five O'Clock Shadow — CR, 2007 179. Davis, Justine: A Whole Lot of Love – CR, 2000 180. Davis, Justine: Clay Yeager's Redemption — CR, 1999, series 181. Davis, Justine: Lord Of Storms — FR, 1996, series 182. Davis, Justine: The Skypirate — FR, 1995, series 183. Dawson, Geralyn: Give Him The Slip — WA, RS, COM, 2006 184. Dawson, Geralyn: Never Say Never — RS, CR, 2007 185. Day, Sylvia: Ask For It — HR, GEO, 2006 186. DeBlasis, Celeste: The Proud Breed — HR, WA, 1978 187. Delinsky, Barbara: Coast Road — CR, 1998 188. Delinsky, Barbara: Commitments — CR, 1988 189. Delinsky, Barbara: Three Wishes — CR, PN, 1997 190. Denys, Teresa: The Silver Devil — HR, 1978 191. Deveraux, Jude and Howard, Linda: Upon A Midnight Clear — AN, 1997, 192. Evanick, Marcia: Christmas on Conrad Street — CR, 2002, Christmas 193. Deveraux, Jude: A Knight in Shining Armor – TT, 1989, series 194. Deveraux, Jude: Highland Velvet — HR, MED, 1982, Velvet series 195. Deveraux, Jude: Remembrance – TT, 1994 196. Deveraux, Jude: Sweet Liar — CR, 1920's-1930's, 1992 197. Deveraux, Jude: The Black Lyon – HR, MED, 1980 198. Deveraux, Jude: The Conquest — HR, MED, 1991, series 199. Deveraux, Jude: The Raider – HR, 1987 200. Deveraux, Jude: The Velvet Promise — HR,MED, 1981, Velvet series 201. Deveraux Jude: The Velvet Song – HR, MED, series 202. Devon, Marian: Escapade – RGC, 1989 203. Dier, Debra: A Quest Of Dreams — HR, 1994, series 204. Dodd, Christina: Candle In The Window — HR, MED, 1991 205. Dodd, Christina: Lady in Black – CR, 1993 206. Domning, Denise: Winter's Heat – HR, 1994, series 207. Donati, Sara: Into the Wilderness – HR, WA, 1998, series 208. Donnelly, Jennifer: The Tea Rose — HR, VIC, 2002 209. Drake, Shannon: Beneath a Blood Red Moon — PN, Vampire series, 1999 210. Du Maurier, Daphne: REBECCA — GO, 1938, FPV 211. Dunaway, Diane: Desert Hostage — HR, SHEIKH, 1982 212. Eagle, Kathleen: Reason to Believe – CR, 1995 213. Eden, Dorothy: Winterwood, – GO, 1967 214. Elliott, Elizabeth: Scoundrel — RGC, 1996, series 215. Elliott, Elizabeth: The Warlord — HR, MED, 1995, series 216. Enoch, Suzanne: Sin and Sensibility — HR, RGC, 2005, series 217. Enoch, Suzanne: The Rake — HR, RGC, 2002, series 218. Erskin, Barbara: The Lady of Hay — TT, MED, 1987 219. Esquivel, Laura: Like Water for Chocolate — YA, LS, F, 1989 220. Evanovich, Janet: Seven Up — CR, 2002, series 221. Evanovich, Janet: Ten Big Ones –- CR, 2004, series 222. Evanovich, Janet: Hard Eight -– CR, 2003, series 223. Everaux, M. A.: North Wolf — WW, ERO, Ellora's Cave, 2005 224. Everaux, M.A.: The Claiming of Moira Shine — FR, 2006, 225. Extreme Exposure by Pamela Clare — CR, RS, 2005, series 226. Fairbairn, Ann: Five Smooth Stones –CR, IR, 1966 227. Farrington, Tim: The Monk Downstairs — CR, 2003 228. Feather, Jane: Vixen — HR, RGC, 1994 229. Feehan, Christine: Dark Fire — PN, VP, 2001, Carpathian series 230. Feehan, Christine: Dark Magic — PN, VP, 2000, Carpathian series 231. Feehan, Christine: Dark Prince — CR, PN, 1999, Carpathian series 232. Feehan, Christine: Safe Harbor — CR, PN, 2007, series 233. Feehan, Christine: Scarletti Curse — GO, 2001 234. Ferrarella, Marie: A Match for Morgan –- CR, series, 1999 235. Fetzer, Amy J.: Taming the Beast — CR, SD, 2001, series 236. Fetzer, Amy J.: Tell It To The Marines — CR, ERO, 2004 237. Fielding, Helen: Bridget Jones's Diary — CR, COM, CL, 1996, series 238. Flannery, Constance O'Day: Timeless Passion — TT, HR, 1998 239. Fletcher, Donna: The Buccaneer — HR, 1995, PIRATE 240. Fletcher, Donna: The Irish Devil — HR, MED, 2000 241. Foley, Gaelen: Pirate Prince — HR, GEO, PIRATE, 1998, series 242. Foley, Gaelen: Prince Charming — HR, RGC, 2000, series 243. Foley, Gaelen: Princess — HR, RGC, 1999, series 244. Foley, Gaelen: The Duke — HR, RGC, 2000, series 245. Ford, Jessee: A Different Breed — HR, WA, 1988 246. Forget-me-not by Janet Louise Roberts — GO, WA, 1984 247. Forster, E. M.: A Room With A View — 1908, Classic literature 248. Forster, Suzanne: Blush — CR, RS, 1996, series 249. Forster, Suzanne: The Devil and Ms. Moody — CR, 1990 250. Foster, Alan Dean: The I Inside — SF, 1984 251. Foster, Lori: Caught in the Act –- CR, 2001 252. Foster, Lori: Causing Havoc — CR, 2007, series 253. Foster, Lori: Never Too Much — CR, 2002, series 254. Foster, Lori: Say No to Joe -– CR, 2003, series 255. Foster, Lori: Scandalized — CR, HT, 1997 256. Foster, Lori: Too Much Temptation — CR, 2002, series 257. Foster, Lori: Treat Her Right — CR, HT, 2001, series 258. Fox, Susan: Vows of the Heart — CR, 1986 259. Freed, Jan: The Wallflower — CR, 1998 260. Freedman, Benedict & Nancy: Mrs. Mike — 1981 261. Freethy, Barbara: Silant Fall — RS, 2008, series 262. Freethy, Barbara: Silent Run — RS, 2008, series 263. Gabaldon, Diane: Outlander — TT, GEO, 1991, Claire and Jamie series 264. Gaffney, Patricia: Forever & Ever — HR, VIC, 1996, series 265. Gaffney, Patricia: Lily — HR, GEO, 1991 266. Gaffney, Patricia: Outlaw in Paradise — HR, WA, 1997 267. Gaffney, Patricia: Sweet Everlasting — HR, 1993, VIC 268. Gaffney, Patricia: To Have and To Hold — HR, VIC, 1995, series 269. Gaffney, Patricia: To Love and To Cherish — HR, VIC, 1995 270. Gale, Colette: Unmasqued — HR, ERO, 2007, Phantom Of The Opera 271. Garrett, Wendy: Hers Forever — HR, VIC, 1995 272. Garwood, Julie: Castles — HR, RGC, 1993, series 273. Garwood, Julie: For the Roses — HR, WA, 1995, series 274. Garwood, Julie: Gentle Warrior -– HR, MED, 1985 275. Garwood, Julie: Guaridan Angel — HR, RGC, PIRATE, 1990, series 276. Garwood, Julie: Honor's Splendour — HR, MED, 1987 277. Garwood, Julie: Lion's Lady — HR, MED, 1988, series 278. Garwood, Julie: Prince Charming — HR, WA, 1994 279. Garwood, Julie: Ransom — HR, MED, 1999, series 280. Garwood, Julie: Rebellious Desire — HR, RGC, 1986 l 281. Garwood, Julie: Saving Grace — HR, MED, 1993 282. Garwood, Julie: Shadow Dance — CR, RS, 2007, series 283. Garwood, Julie: The Bride — Hr, MED, 1989, series 284. Garwood, Julie: The Gift — HR, RGC, PIRATE, 1991, series 285. Garwood, Julie: The Prize — HR, MED, 1991 286. Garwood, Julie: The Secret — HR, MED, 1992, series 287. Garwood, Julie: The Wedding — HR, MED, 1996, series 288. Gaston, Diana: The Mysterious Miss M — HR, RGC, 2005 289. Gellis, Roberta: Bond Of Blood — HR, MED, 1965 290. Gellis, Roberta: Roselynde — HR, MED, 1978, series 291. George, Catherine: Innocent Pawn — CR, HP, 1986 292. George, Catherine: Man of Iron — CR, 1988 293. George, Catherine: Prodigal Sister — CR, HP, 1985 294. George, Catherine: The Marriage Bed — CR, HP, 1987 295. George, Dana: Waiting on a Rainbow — HR, wa, 2005 296. George, Melanie: The Pleasure Seekers — HR, VIC, 2003, series 297. George, Melanie: To Die For — RS, 2002 298. Gibson, Rachel: See Jane Score -– CR, COM, 2003 299. Gibson, Rachel: Simply Irresistible — CR, COM, 1998 300. Gillgannon, Mary: Dragon's Dream — HR, MED, DA, 1996, series 301. Glass, Amanda: Shield's Lady — FR, 1989 302. Glover, Judith: The Imagination of the Heart — HR, VIC, 1990 303. Goldrick, Emma: If Love Be Blind — CR, HP, 1987 304. Goldrick, Emma: King of the Hill — CR, 1987 305. Golon, Sergeann: Angelique series — HR, 1956, series 306. Gordon, Deborah: Runaway Time — TT, CW, 1995, series 307. Gracie, Anne: The Perfect Rake — HR, RGC, series, 2005 308. Graham, Heather: Drop Dead Gorgeous — RS, 1998 309. Graham, Heather: One Rode West — HR, CW, 1992, series 310. Graham, Heather: One Wore Blue — HR, CW, 1991, series 311. Graham, Heather: One Wore Gray — HR,CW, 1993, series 312. Graham, Heather: Sweet Savage Eden — HR, COL, 1989, series 313. Graham, Lynne: A Savage Betrayal — CR, HP, 1996 314. Graham, Lynne: The Spanish Groom — CR, HP, 1999 315. Graham, Winston: Ross Poldark (The Poldark Saga) — HR, 1945 – 2002 316. Grahame, Lucia: The Painted Lady — HR, VIC, 1993 317. Grant, Tracy: Daughter of the Game/Secrets Of A Lady — RGC, 2002, series 318. Grasso, Patricia: Love in a Mist — HR, 1994, series 319. Grasso, Patricia: My Heart's Desire — HR, 1997, series 320. Grasso, Patricia: To Catch A Countess — HR, RGC, 2007, series 321. Grasso, Patricia: To Tempt an Angel -– HR, RGC, 2002, series 322. Gray, Ginna: The Witness — CR, RS, 2001 323. Grayson, Elizabeth: Painted by the Sun — HR, WA, 2000 324. Grayson, Elizabeth: So Wide the Sky — HR, WA, 1997 325. Greene, Jennifer: Blame It On Cupid — CR, 2007 326. Greenlea, Denise: The Ardent Suitor — RGC, 1979 327. Gregory, Jill: Cold Night, Warm Stranger — HR, WA, 1999, series 328. Gregory, Lisa: Annalise -– HR, 1981 329. Gregory, Lisa: Bonds of Love -– HR, Pirate, 1978 330. Gregory, Lisa: The Rainbow Season — HR, WA, 1979, series 331. Guhrke, Laura Lee: Conor's Way — HR, VIC, 1996 332. Guhrke, Laura Lee: His Every Kiss — HR, 2004, series 333. Guhrke, Laura Lee: The Marriage Bed — HR, 2005, series 334. Hannah, Kristin: Firefly Lane — WF, 2008 335. Hannah, Kristin: If You Believe — HR, WA, 1994, 336. Hannah, Kristin: On Mystic Lake — WF, CR, 1999 337. Hannah, Kristin: Once in Every Life — TT, WA, 1993, Reincarnation 338. Hardy, Thomas: The Return of the Native — Classic Literature, 1917 339. Harrington, Kathleen: Promise Me — HR, RGC, 1995 340. Harris, Charlaine: Dead to the World — CR, VP, 2004 341. Harris, Marilyn: This Other Eden — HR, WF, 1977, series 342. Hart, Arianna: Spitfire — CR, RS, 2006 343. Hart, Catherine: Sweet Fury — HR, WA, 1990 344. Hart, Jessica: Oasis of the Heart — CR, 1995 345. Hart, Mallory Dorn: Jasmine on the Wind — HR, 1986 346. Hayes, Madison: Gryffin Strain: His Female — F, 2004 347. Hayes, Madison: Gryffin Strain: His Mistress — F, ERO, 2006, series 348. Heath, Lorraine: Always To Remember — HR, 1996 349. Heath, Lorraine: Parting Gifts — HR, WA, 1994 350. Heath, Lorraine: Promise Me Forever — HR, VIC, 2006, series 351. Heath, Lorraine: Smooth Talkin' Stranger — CR, 2004, series 352. Heath, Lorraine: Texas Destiny — HR, WA, 1997, series 353. Heitzmann, Kristen: Freefall — CR, RS, I, 2006 354. Heitzmann, Kristen: The Rose Legacy — HR, I, WA, 2000, series 355. Henderson, Dee: Danger in the Shadows -– CHR, 1004 356. Henderson, Dee: The Negotiator — CR, RS, 2000, series 357. Henderson, Dee: True Devotion — Mil. R, CHR, 2005 358. Henderson, Dee: True Valor -– Mil. R, CHR, 2005 359. Henderson, Dee: True Honor -– Mil. R, CHR, 2005 360. Henley, Virginia: A Year And A Day — HR, MED, 1998 361. Henley, Virginia: Enslaved — TT, 1996 362. Henley, Virginia: Ravished — HR, 2002 363. Henley, Virginia: Seduced — HR, GEO, 1994 364. Henley, Virginia: Tempted — HR, 1993 365. Henley, Virginia: The Dragon and the Jewel — HR, MED, 1991, series 366. Heyer, Georgette: A Civil Contract — HR, RGC, 1961 367. Heyer, Georgette: Black Sheep — HR, RGC, 1966 368. Heyer, Georgette: Cotillion -– HR, RGC 369. Heyer, Georgette: Devil's Cub — HR, RGC, 1932, series 370. Heyer, Georgette: False Colours — HR, RGC, 1963 371. Heyer, Georgette: Faro's Daughter — HR, RGC, 1941 372. Heyer, Georgette: Frederica — HR, RGC, 1965 373. Heyer, Georgette: Lady of Quality — HR, RGC, 1972 374. Heyer, Georgette: Sylvester, or The Wicked Uncle — HR, RGC, 1957 375. Heyer, Georgette: The Black Moth — HR, GEO, 1921 376. Heyer, Georgette: The Convenient Marriage -– HR, 1934 GEO or RGC 377. Heyer, Georgette: The Corinthian — HR, RGC, 1940 378. Heyer, Georgette: The Grand Sophy — HR, RGC, 1950 379. Heyer, Georgette: The Masqueraders — HR, GEO, 1928 380. Heyer, Georgette: The Talisman Ring — HR, GEO, 1936 381. Heyer, Georgette: The Toll-Gate — HR, RGC, 1954 382. Heyer, Georgette: The Unknown Ajax — HR, RGC, 1959 383. Heyer, Georgette: These Old Shades — HR, GEO, 1926, series 384. Heyer, Georgette: Venetia — HR, RGC, 1958 385. Higgs, Liz Curtis: whence Came a Prince –- CHR, 2005 386. Hill, Sandra: Frankly, My Dear — TT, 1996, series 387. Hill, Sandra: Tall, Dark and Cajun — CR, 2003 388. Hill, Sandra: Truly Madly Viking — HR, MED, VIK, 2000, series 389. Hines, Charlotte: The Earl's Fancy — HR, RGC, 1982 390. Hingston, Sandy: How To Kiss A Hero — HR, RGC, 2000, series 391. Hoag, Tami: Cry Wolf — CR, RS, 1993 392. Hoag, Tami: Lucky's Lady — CR, 1992, series 393. Hodge, Jane Aiken: Last Act — CR, 1979 394. Hodge, Jane Aiken: The Adventurers — HR, 1977 395. Hohl, Joan: Christmas Stranger — CR, WA, 1989 396. Holbrook, Cindy: A Rake's Reform — HR, RGC, 1995 397. Holbrook, Cindy: Lord Sayer's Ghost –HR, RGC, 1996 398. Holbrook, Cindy: The Actress & the Marquis — HR, RGC, 1997 399. Holly, Emma: Beyond Innocence — HR, VIC, ERO, 2001, series 400. Holm, Stef Ann: Girls Night — CR, 2002 401. Holt, Victoria: Mistress Of Mellyn — GO, 1960 402. Holt, Victoria: Time of the Hunter's Moon — HR, GO, 1983 403. Hooper, Kay: After Caroline — CR, RS 1996 404. Hooper, Kay: Amanda — CR, RS, 1995 405. Hooper, Kay: Finding Laura — CR, 1997 406. Hooper, Kay: Pepper's Way — CR, 1984 407. Hooper, Kay: Rebel Waltz — CR, 1986 408. Hooper, Kay: Summer of the Unicorn — F, 1988 409. Hooper, Kay: The Matchmaker — HR, 1991 410. Hooper, Kay: The Wizard of Seattle — TT, FR, 1993 series 411. Houston, James: Ghost Fox — HR, 1978 412. Howard, Linda: After the Night — CR, 1995 413. Howard, Linda: All The Queen`s Men — CR, 414. Howard, Linda: Bluebird Winter – CR, 1987 415. Howard, Linda: Cry No More — CR, RS, 2003 416. Howard, Linda: Death Angel — CR, RS, 2008 417. Howard, Linda: Diamond Bay -– CR, RS, series, 1987 418. Howard, Linda: Dream Man – CR, 1998 419. Howard, Linda: Duncan's Bride — CR, 1990 420. Howard, Linda: Heart Breaker — CR, 1987 421. Howard, Linda: Heart of Fire — CR, 1993 422. Howard, Linda: Kill and Tell — CR, RS, 1998, trilogy 423. Howard, Linda: Mackenzie's Mission — CR, 1992, The Mackenzies series 424. Howard, Linda: Mackenzie's Mountain — CR, 1989, The Mackenzie's series 425. Howard, Linda: Mackenzie's Pleasure — CR, 1996, The Mackenzies series 426. Howard, Linda: Mr. Perfect — CR, RS, 2000 427. Howard, Linda: Now You See Her — CR, RS, 1998 428. Howard, Linda: Open Season -– CR, 2002 429. Howard, Linda: Sarah's Child — CR, 1985, series 430. Howard, Linda: Son of the Morning — TT, HR, MED, 1997 431. Howard, Linda: To Die For — CR, RS, 2005, Blair Mallory series, FPV 432. Howard, Linda: White Lies — CR, RS, series 433. Howell, Hannah: Highland Knight — HR, MED, 2001, series 434. Hoyt, Elizabeth: The Raven Prince — HR, GEO, 2006, series 435. Hunter, Jillian: The Husband Hunt –- HR, RGC, 2002 436. Hunter, Madeline: By Arrangement — HR, MED, 2000, series 437. Hunter, Madeline: Lord Of A Thousand Nights — HR, MED, 2002, ser. 438. Ibbotson, Eva: A Countess Below Stairs — HR, YA, 1981 439. Ivory, Judith: Beast — HR, 1997 440. Ivory, Judith: The Proposition — HR, 1999 441. Jackson, Brenda: Risky Pleasures — CR, MC, 2007 442. Jackson, Helen Hunt: Ramona — HR, 1988 443. Jackson, Lisa: Cold Blooded — RS, 2002 444. Jakes, John: The Bastard — WA, 1974, series 445. James, Eloisa: Duchess In Love — HR, RGC, 2002, series 446. James, Eloisa: Pleasure for Pleasure — HR, RGC, 2006, series 447. James, Kristin: Satan's Angel — WA, 1988 448. James, Marcia: At Her Command — CR, COM, 2007 449. James, Samantha: Every Wish Fulfilled — HR, RGC, 1997, series 450. James, Samantha: Gabriel's Bride — HR, RGC, 1994 451. James, Samantha: My Cherished Enemy — HR, MED, 1992 452. Jeffrey, Anna: The Love of a Cowboy — CR, WA, 2003 453. Jenkins, Beverly: Always and Forever – HR, WA, AA, 2000 454. Jenkins, Beverly: Edge of Dawn — MC, RS, 2004 455. Jenkins, Beverly: Topaz — HR, WA, 1997, MC 456. Jennings, Elizabeth: Pursuit — CR, RS, 2008 457. Johansen, Iris: Long After Midnight — RS, 1997 458. Johansen, Iris: The Forever Dream — RS, 1985 459. Johansen, Iris: The Ugly Duckling — CR, S, 1996 460. Johansen, Iris: The Wind Dancer – HR, MED, series, 1991 461. Johansen, Iris: This Fierce Splendor — HR, WA, 1988, series 462. Johnson, Barbara Ferry: Tara's Song — HR, MED, VIK, 1978 463. Johnson, Susan: Blaze — HR, WA, 1986, series 464. Johnston, Mary: To Have and to Hold — 1900 465. Jordan, Nicole: The Lover — HR, GEO, 1997 466. Jordan, Nicole: The Savage — HR, WA, 1994 467. Jordan, Penny: Love's Choices — CR, 1984 468. Jordan, Penny: Loving — CR, HP, 1988 469. Joy, Dara: High Energy — CR, COM, 1996, series 470. Joy, Dara: Knight of a Trillion Stars — FR, 1995, series 471. Joy, Dara: Mine To Take — F, 1998, Matrix of Destiny series 472. Joy, Dara: Rejar — HR, RGC, 1997, series 473. Joyce, Brenda: After Innocence — HR, VIC, 1994, series 474. Joyce, Brenda: The Conqueror — HR, MED, 1990 , series 475. Joyce, Brenda: The Fires of Paradise — HR, WA, 1992, series 476. Justiss, Julia: The Wedding Gamble — HR, RGC, 1999, series 477. Kane, Andrea: I'll be Watching You — CR, RS, 2005 478. Kane, Andrea: Scent of Danger — CR, RS, 2003 479. Kary, Elizabeth: Let No Man Divide — HR, CW, 1987 480. Kath-Bilsky, Ashley: THE SENSE OF HONOR — HR, 2007 481. Kathleen Windsor: FOREVER AMBER by — HR, 1954 482. Kauffman, Donna: Her Secret Thrill — CR, 2001, series 483. Kelly, Carla: Libby's London Merchant — HR, RGC, 1991, series 484. Kelly, Carla: Mrs. Drew Plays Her Hand — HR, RGC, 1994 485. Kelly, Carla: One Good Turn — HR, RGC, 2001, series 486. Kent, Alison: The Beach Alibi — CR, ERO, 2005, series 487. Kenyon, Sherrilyn: Night Play by — PN, WW, 2004, series 488. Kenyon, Sherrilyn: Night Pleasures — PN, 2002, Dark Hunter series 489. Keyes, Frances Parkinson: Steamboat Gothic by — HR, 1963 490. Keyes, Frances Parkinson: Victorine — HR, 1974 491. Keyes, Marian: Lucy Sullivan is Getting Married — CR, CL, 1996 492. Kingsley, Katherine: No Greater Love — HR, RGC, 1992, series 493. Kinsale, Laura: Flowes From The Storm — HR, VIC, 1992 494. Kinsale, Laura: For My Lady's Heart — HR, MED, 1993, 495. Kinsale, Laura: Midsummer's Moon — HR, 1987 496. Kinsale, Laura: Seize the Fire — HR, PIRATE, 1985 497. Kinsale, Laura: The Prince of Midnight — HR, 1990 498. Kinsella, Sophie: Can you keep a Secret? — CR, 2004, FPV 499. Kinsella, Sophie: Confessions Of A Shopaholic — CL, 2001, FPV 500. Kirk, Mary: Miracles — CR, 1990 501. Kleypas, Lisa: Again The Magic — HR, VIC, 2004 502. Kleypas, Lisa: Devil in Winter — HR, RGC, 2006, Wallflowers series 503. Kleypas, Lisa: Dreaming Of You – HR, RGC, 1994, series 504. Kleypas, Lisa: Lady Sophia's Lover -– HR, VIC, 2002, series 505. Kleypas, Lisa: Someone to Watch Over Me -– HR, RGC, 1999, series 506. Kleypas, Lisa: Worth Any Price — HR, 2003, series 507. Knight, Angela: Jane's Warlord — ERO, FR 2004 508. Kohake, Roseanne: Honor's Lady — HR, 1984 509. Korbel, Kathleen: A Prince of a Guy — CR, 1987, series 510. Korbel, Kathleen: Some Men's Dreams — CR,SD, 2003, series 511. Korbel, Kathleen: The Princess and the Pea — CR, 1988 512. Krentz, Jayne Ann: A Woman's Touch — CR, 1989 513. Krentz, Jayne Ann: Absolutely, Positively — CR, 1997 514. Krentz, Jayne Ann: Crystal Flame — FR, 1986 515. Krentz, Jayne Ann: Deep Waters – CR, 1997 516. Krentz, Jayne Ann: Dreams, Part 1 & Part 2 — CR, 1988 517. Krentz, Jayne Ann: Eclipse Bay –CR, RS, 2000, series 518. Krentz, Jayne Ann: Family Man — CR, RS, 1992, series 519. Krentz, Jayne Ann: Full Bloom — CR, 1988 520. Krentz, Jayne Ann: Gift of Fire — CR, 1989 521. Krentz, Jayne Ann: Gift of Gold — CR, 1988, Gift series 522. Krentz, Jayne Ann: Grand Passion — CR, 1994 523. Krentz, Jayne Ann: Hidden Talents – CR, 1993 524. Krentz, Jayne Ann: Perfect Partners – CR, 1992 525. Krentz, Jayne Ann: Sweet Starfire — FR, 1986, Lost Colony series 526. Krentz, Jayne Ann: The Family Way — CR, 1987 527. Krentz, Jayne Ann: The Golden Chance — CR, 1990 528. Krentz, Jayne Ann: The Main Attraction — CR, 1987 529. Krentz, Jayne Ann: Wildest Hearts – CR, 1993 530. Kurland, Lynn: Stardust Of Yesterday — Dust Of Yesterday — TT, 1996, De Piaget series 531. Kurland, Lynn: This Is All I Ask — HR, MED, 1997, series 532. Kyle, Susan: True Colors — CR, 1991 533. Labrecque, Jennifer: Nobody does it Better — CR, 2008 534. Lackey, Mercedes: The Lark and the Wren — F, 1992, series 535. Lamb, Arnette: Beguiled — HR, GEO, 1996, series 536. Lamb, Arnette: Betrayed — HR, GEO, 1995, series 537. Lamb, Arnette: Border Bride — HR, GEO, 1992, series 538. Lamb, Arnette: Border Lord — HR, GEO, 1993, series 539. Lamb, Arnette: Highland Rogue — HR, GEO, 1991, series 540. Lamb, Arnette: Threads of Destiny — HR, GEO, 1990, series 541. Lamb, Arnette: True Heart — HR, GEO, 1997, series 542. Lamb, Charlotte: Desperation — CR, HP, 1989 543. Lamb, Charlotte: Long Surrender — CR, HP, 1979 544. Lamb, Charlotte: Savage Surrender — CR, 1980 545. Lamb, Charlotte: Sensation — CR, M&B, 1979 546. Lamb, Charlotte: Temptation — CR, HP, 1979 M&B/HP 547. Laurens, Stephanie: A Secret Love — HR, RGC, 2000, Bar Cynster series 548. Laurens, Stephanie: Captain Jack's Woman — HR, RGC, Pirate, 1997 549. Laurens, Stephanie: Devil's Bride — HR, RGC, 1998, Bar Cynster series 550. Law, Susan Kay: Traitorous Hearts — HR, AR, 1994 551. Layton, Edith: The Devil's Bargain — HR, RGC, 2002, series 552. Leavitt, Martine: Keturah and Lord Death — HR, YA, 2006 553. LeClaire, Day: Accidental Wife — CR, series, 1996 554. LeClaire, Day: The Baby Gift — CR, 2000, series 555. LeClaire, Day: The Forbidden Princess — CR, 2007, series 556. Lee, Linda Francis: Looking for Lacey — CR, 2003 557. Lee, Rachel: Cherokee Thunder — CR, 1992, Conrad County series 558. Lee, Rachel: Miss Emmaline & The Archangel — CR, series, Conard 559. Leigh, Lora: Shadowed Legacy — CR, ERO, PN, 2006, Book 2,read Bk 1 1st 560. Leigh, Lora: Shattered Legacy — HR, ERO, PN, 2006, Book 1, 561. Leigh, Tamara: Blackheart — HR, MED, 2001 562. Leigh, Tamara: Pagan Bride — HR, MED, SHEIKH, 1995, series 563. Leigh, Tamara: Saxon Bride — HR, MED, 1996, series 564. Leigh, Tamara: Virgin Bride — HR, MED, 1994, series 565. Leigh, Tamara: Warrior Bride — HR, MED, 1994, series 566. Leighton, Margaret: Journey for a Princess — HR, YA, 1960, 567. Leone, Laura: Fallen From Grace — CR, 2003 568. Leone, Laura: Fever Dreams — CR, RS, 1997 569. Lindsey, Johanna: Captive Bride — HR, VIC, SHEIKH, 1977 570. Lindsey, Johanna: Defy not the Heart — HR, MED, 1989, series 571. Lindsey, Johanna: Once a Princess — HR, 1991, series 572. Lindsey, Johanna: Prisoner Of My Heart — HR, MED, 1991 573. Lindsey, Johanna: Savage Thunder — HR, WA, 1989, series 574. Lindsey, Johanna: Silver Angel — HR, GEO, SHEIKH1988 575. Lindsey Johanna: Warrior's Woman — FR, 1990, series 576. Lindsey, Johanna: Fires of Winter — HR, VIK, 1980, series 577. Lindsey, Johanna: Gentle Rogue — HR,RGC, PIRATE, 1990, The Malorys 578. Lindsey, Johanna: Hearts Aflame — HR, MED, VIK, 1987, series 579. Lindsey, Johanna: Tender Rebel — HR, RGC, 1988, The Malorys series 580. Lindsey, Johanna: The Magic of You — HR, RGC, 1993, Malory series 581. Linz, Cathie: Midnight Ice – CR, SD, 1994 582. Liu, Marjorie M.: The Red Heart of Jade — CR, PN, 2006 583. Liu, Marjorie M.: Tiger Eye — CR, PN, 2005 584. London, Julia: American Diva – CR, 2007 585. London, Julia: Devil's Love — HR, RGC, 1998, series 586. London, Laura (Sharon&Tom Curtis: The Windflower — HR, 1984, PIRATE 587. London, Laura: Sunshine and Shadow — CR,1986 588. Loring, Emilie: A Candle in Her Heart – I, 1964 589. Loring, Emilie: I Hear Adventure Calling — I,M, post WWII, 1948 590. Lovelace, Merline: Dark Side of Dawn — CR, RS, 2001 591. Lowell, Elizabeth: Amber Beach -– CR, RS, 1997, series 592. Lowell, Elizabeth: Enchanted — HR, MED, 1994, series 593. Lowell, Elizabeth: Forbidden — HR, MED, 1993, series 594. Lowell, Elizabeth: Jade Island –- CR, RS, 1998, series 595. Lowell, Elizabeth: Only His — HR, WA, 1991, series 596. Lowell, Elizabeth: Only Love — HR, WA, 1995, series 597. Lowell, Elizabeth: Pearl Cove — CR, RS, 1999, series 598. Lowell, Elizabeth: The Wrong Hostage — CR, RS, 2006, series 599. Lowell, Elizabeth: To the Ends of the Earth -– CR, 1983 600. Lowell, Elizabeth: Untamed – HR, MED, Series, 1993 601. Lowell, Elizabeth: Winter Fire — HR, WA, 1996 602. Lynn, Virginia: Lyon's Prize — HR, 1992 603. Lynn, Virginia: The Moon Rider — HR, GEO, 1994 604. Lynson, Jane: The Duke's Downfall — HR, RGC, 1992 605. Lyons, Mary: Dangerous Stunt — CR, HP, 1985 606. MacAlister, Katie: Noble Intentions — HR, RGC, 2002, series 607. MacMeans, Donna: The Education of Mrs Brimley — HR,VIC, 2007 608. Macomber, Debbie: One Night — CR, 1994 609. Malcolm, Anthea: A Touch of Scandal — HR, RGC, 1991, series 610. Malek, Doreen Owens: The Panther And The Pearl — HR, 1994 611. La Smith, Joan: Comtesse — HR, RGC, 1977 612. Mallery, Susan: Falling for Gracie — CR, 2005 613. Mallery, Susan: The Secret Wife – CR, 1997, series 614. Marshall, Catherine: Christy – H, 1967 615. Martin, Kat: Bold Angel — HR, MED, 1994 616. Martin, Kat: Heartless — HR, RGC, 2001, series 617. Martin, Kat: Innocence Undone — HR, RGC, 1997, series 618. Martin, Kat: Secret Ways — HR, RGC, 2003 619. Martin, Kat: The Fire Inside — HR, RGC, 2002, series 620. Martin, Michelle: The Mad Miss Mathley — HR, RGC, 1995 621. Marton, Sandra: The Sexiest Man Alive — CR, HP, 1999, series 622. Marton, Sandra: The Taming of Tyler Kincaid — CR, HP, 2000, series 623. Marsh, Ellen Tanner: Wrap Me In Splendor – HR, VIC, Pirate, 1983 624. Mason, Connie: A Breath of Scandal — HR, GEO, 2001, series 625. Mason, Connie: A Taste of Sin — HR, GEO, 2000, series 626. Mason, Connie: My Lady Vixen – HR, Pirate, 1987 627. Mason, Connie: Sheikh — HR, SHEIKH, 1997 628. Mason, Connie: The Dragon Lord — HR, MED, 2001 629. Mather, Anne: Dark Mosaic — CR, HP, 1989 630. Mather, Anne: Jake Howard's Wife — CR, HP,1973 631. Mather, Anne: Leopard in the Snow — M&B, 1978 632. Mather, Anne: The Longest Pleasure — CR, HP, 1987 633. Mathis, Jolie: The Sea King — HR, VIK, 2006 634. Maxwell, Ann: Diamond Tiger — CR, RS, 1992 635. Maxwell, Ann: The Ruby — CR, RS, 1994 636. McAffrey, Anne: Dragonflight — SF, 1968 637. McBain, Laurie: Devil's Desire — HR, RGC, 1976 638. McBain, Laurie: Moonstruck Madness – HR, GEO, 1977, series 639. McCaffrey, Anne: Restoree — SF, 1990 640. McCaffrey, Anne: The Ship Who Sang — SF, 1969 641. McCall, Dinah: Jackson Rule — CR, 1996 642. McCall, Dinah: Tallchief — CR, 1997 643. McCall, Dinah: Storm Warning – CR, RS, 2001 644. McCall, Dinah: The Survivors – CR, RS, 2007 645. McCall, Mary Reed: The Templar's Seduction — HR, MED, 2007 646. McCarty, Sarah: Caine's Reckoning — HR, WA, ERO, 2007, Hell's Eight series 647. McCarty, Sarah: Conception — PN, ERO, 2006, The Others series 648. McCarty, Sarah: Promises Prevail — HR, WA, ERO, 2005, Promises series 649. McCullough, Colleen: The Thorn Birds — Australia, 1977, 650. McKenna, Shannon: Behind Closed Doors — ERO, 2002 651. McKeone, Dixie Lee: Daughters Four — HR, RGC, 1988 652. McKeone, Dixie: The Winter Picnic — HR, RGC, 1987 653. McKinley, Robin: Beauty — YA, 1978 654. McKinney, Meagan: Fair Is The Rose — HR, WA, 1993, series 655. McKinney, Meagan: Lions and Lace — HR, VIC, 1992, series 656. McKinney, Meagan: The Ground She Walks Upon — HR, VIC, 1994 657. McKinney, Meagan: Till Dawn Tames The Night — HR, RGC, PIRATE, 1991 658. McKinney, Meagan: When Angels Fall — HR, VIC, 1990 659. McNaught, Judith: A Kingdom Of Dreams — HR, MED, 1989, series 660. McNaught, Judith: Almost Heaven — HR, RGC, 1990, series 661. McNaught, Judith: Double Standards — CR, 1984, Office 662. McNaught, Judith: Paradise — CR, 1991, series 663. McNaught, Judith: Perfect — CR, 1993, series 664. McNaught, Judith: Someone to Watch Over Me — CR, RS, 2003 665. McNaught, Judith: Something Wonderful — HR, RGC, 1988, series 666. McNaught, Judith: Until You 667. McNaught, Judith: Whitney, My Love — HR, RGC, 1985, rev. 2006, 668. McRae, Melinda: Sweet Rewards — HR, 1900's-1910's, 1996 669. McWilliams, Judith: Polished with Love — CR, 1985 670. Meade, Marion: Stealing Heaven — HR, MED, 1979 671. Medeiros, Teresa: Breath of Magic – TT, PN, 1996, series 672. Medeiros, Teresa: Nobody's Darling — HR, WA, 1998 673. Medeiros, Teresa: Once an Angel — HR, VIC, 1993 674. Medeiros, Teresa: Shadows and Lace – M, 1990 675. Medeiros, Teresa: The Vampire who Loved Me — HR, VP, 2006 676. Medeiros, Teresa: Thief of Hearts — HR, RGC, PIRATE, 1994, 677. Medeiros, Teresa: Touch Of Enchantment — TT, MED, 1997, series 678. Medeiros, Teresa: Yours Until Dawn — HR, RGC, 2004 679. Melton, Marliss: Next to Die — CR, RS, NS, 2007, series 680. Metallious, Grace: Peyton Place — 1956, CR 681. Metzger, Barbara: A Suspicious Affair — HR, RGC, 1994 682. Metzger, Barbara: An Affair of Interest — HR, RGC, 1992 683. Metzger, Barbara: An Angel for the Earl — HR, RGC, 1994 684. Metzger, Barbara: Father Christmas – RGC, Christmas, 1995 685. Metzger, Barbara: Christmas Wishes — HR, RGC, 1992 686. Metzger, Barbara: Cupboard Kisses — HR, RGC, 1987 687. Metzger, Barbara: Lady in Green — HR, RGC, 1993 688. Metzger, Barbara: Minor Indiscretions — HR, RGC, 1991 689. Metzger, Barbara: My Lady Innkeeper – RGC, 1985 690. Meyer, Stephenie: Twilight — CR, YA, PN, 2005 691. Michaels, Fern: Captive Passions – HR, series, 1977 692. Michaels, Kasey: The Tenacious Miss Tamerlane — HR, RGC, 1982 693. Michaels, Kasey: The Wagered Miss Winslow –- RGC, 1992 694. Miller, Linda Lael: McKettrick's Heart — CR, 2007, McKettrick 695. Miller, Linda Lael: Princess Annie – HR, Victorian, 1994, series 696. Miller, Sharon Lee & Steve: Agent of Change — SF, FR, 1988, series 697. Miller, Sharon Lee & Steve: Carpe Diem — SF, FR, 1989, series 698. Miller, Sharon Lee & Steve: Conflict of Honors — SF, FR, 1988, series 699. Miller, Sharon Lee and Steve: Local Custom — SF, 2002 700. Millhiser, Marlys: The Mirror — HR, 1900-1910, 1997 701. Mills, Anita: Autumn Rain — HR, RGC, 1993, series 702. Mills, Anita: Comanche Rose — HR, WA, 1996, series 703. Mitchell, Margaret: GONE WITH THE WIND — HR, CW, 1936, LS! 704. Moning, Karen Marie: Bloodfever — CR, 2007, series 705. Moning, Karen Marie: Darkfever — CR, 2006, series 706. Moning, Karen Marie: Kiss of the Highlander — TT, 2001, series 707. Moning, Karen Marie: The Dark Highlander — TT, 2002, series 708. Monroe, Lucy: Real Deal — CR, 2004 709. Monson, Christine: Stormfire — HR, RGC, 1984 710. Moore, Laura: Night Swimming — CR, 2003 711. Morsi, Pamela: Garters by Pamela Morsi — HR,VIC, 1992 712. Morsi, Pamela: Marrying — HR, 1900's-1910's, Americana, 1994, series 713. Morsi, Pamela: Simple Jess — HR, 1996, series 714. Mortimer, Carole: Burning Obsession — CR, HP, 1982 715. Mortimer, Carole: Uncertain Destiny — CR, HP, 1988 716. Moving Target – Elizabeth Lowell — CR, RS, 2002 717. Moyer, Marsha: The Second Coming of Lucy Hatch — CR, CL, 2002, series 718. Mullins, Debra: Three Nights — HR, RGC, 2004 719. Murrey, Jeneth: The Daughter of Night — CR, HP,1985 720. Neels, Betty: Dearest Love — CR, 1995 721. Neels, Betty: Sister Peters in Amsterdam — CR, 1970 722. Neggers, Carla: Night Scents — CR, RS, 1997 723. Niffenegger, Audrey: The Time Traveler's Wife — TT, 2003 in the true sense, but 724. Novak, Brenda: Dead Silence — CR, RS, 2005, series 725. O'Banyon, Constance: Once Upon a Time — HR, MED, 1996 726. O'Brien, Judith: Ashton's Bride — TT, 1995 727. O'Neal, Katherine: The Last Highwayman — HR, GEO, 1993 728. Oke, Janette: Love Comes Softly — HR, 1979, series 729. Once and Always by Judith McNaught — HR, RGC, 1987 730. Orczy, Baroness: THE SCARLET PIMPERNEL — 1905 731. Ortolon, Julie: Drive Me Wild — CR, COM, 2000 732. Osborne, Maggie: Silver Lining — HR, WA, 2000 733. Osborne, Maggie: The Promise of Jenny Jones — HR, WA, 1997, 734. Overfield, Joan E.: A Matchmaking Miss – RGC, 1992 735. Owens, Robin D.: Heart Duel — FR, 2004, series 736. Owens, Robin D.: HeartMate — FR, 2001, series 737. Paisley, Rebecca: A Basket Of Wishes — HR, F, 1995 738. Palmer, Diana: A Rage Of Passion — CR, 1987, 739. Palmer, Diane: Lawless — CR, 2003 740. Pappano, Marilyn: Rogue's Reform — CR, 2000, series 741. Pappano, Marilyn: Some Enchanted Season — CR, 1998, series 742. Parker, Olivia: At the Bride Hunt Ball – RGC, 2008 743. Pasternak, Boris: Doctor Zhivago — HR, 1958, LS -Love Story 744. Peters, Elizabeth: Night Train to Memphis — 1995, COM, series 745. Phillips, Patricia: Captive Flame — HR, MED, 1980 746. Phillips, Susan Elizabeth: Ain't She Sweet — CR, 2004 747. Phillips, Susan Elizabeth: Dream a Little Dream — CR, COM, 1998, series 748. Phillips, Susan Elizabeth: It Had To Be You – CR, COM, 1994, series 749. Phillips, Susan Elizabeth: Kiss An Angel — CR, 1996 750. Phillips, Susan Elizabeth: Match me if you can — CR, 2005 751. Phillips, Susan Elizabeth: Nobody's Baby but Mine — CR, COM, 1997, series 752. Phillips, Susan Elizabeth: This Heart of Mine — CR, COM, series, 2001 753. Pianka, Phyllis Taylor: The Lark's Next – RGC, 1991 754. Poff, Donna Lee: The Mask — HR, MED, 1998 755. Pope, Elizabeth Marie: The Perilous Gard — HR, 1983, 756. Pope, Elizabeth Marie: The Sherwood Ring — GO, 1958 757. Potter, Patricia: Home for Christmas — CR, 1998, 758. Potter, Patricia: Twisted Shadows — CR, RS, 2003 759. Price, Eugenia: To See Your Face Again — HR, CW, 1985, series, 760. Proctor, Candice: Night in Eden — HR, RGC, 1997 761. Putney, Mary Jo: One Perfect Rose – HR, TGC, 1997, series 762. Putney, Mary Jo: River of Fire — HR, RGC, 1996, Fallen Angels series 763. Putney, Mary Jo: Shattered Rainbows — HR, RGC, 1996 764. Putney, Mary Jo: Silk and Shadows — HR, VIC, 1992, The Silk series 765. Putney, Mary Jo: The Rake — HR, RGC, 1998 766. Putney, Mary Jo: Uncommon Vows — HR, MED, 1991 767. Putney, Mary Jo: Veils of Silk — HR, 1992, The Silk series 768. Quick, Amanda: Dangerous — HR, RGC, 1993 769. Quick, Amanda: Deception — HR, RGC, 1993 770. Quick, Amanda: Desire — HR, MED, 1994 771. Quick, Amanda: Mischief — HR, RGC, 1996 772. Quick, Amanda: Mistress — HR, RGC, 1994 773. Quick, Amanda: Mystique — HR, MED, 1995 774. Quick, Amanda: Ravished — HR, RGC, 1992 775. Quick, Amanda: Reckless — HR, RGC, 1992 776. Quick, Amanda: Rendezvous — HR, RGC, 1991 777. Quick, Amanda: Scandal — HR, RGC, 1991 778. Quick, Amanda: Seduction — HR, RGC, 1990 779. Quick, Amanda: Surrender — HR, RGC, 1990 780. Quick, Amanda: With This Ring – RGC, 1998 781. Quinn, Julia: On the Way to the Wedding – HR, 2006, series 782. Quinn, Julia: Romancing Mr.Bridgerton — HR, RGC,2002, The Bridgertons 783. Quinn, Julia: The Duke and I — HR, RGC, 2000, series 784. Quinn, Julia: The Viscount Who Loved Me — HR, RGC, 2000, The Bridgertons 785. Quinn, Julia: When He Was Wicked — HR, 2004, The Bridgertons series 786. Quinn, Paula: Laird of the Mist — HR, 2007 787. Quinn, Paula: Lord of Seduction — HR, MED, 2006, series 788. Quinn, Paula: Lord of Temptation — HR, MED, 2006, series 789. Quinn, Paula: Lord of Desire — HR, MED, 2005, series 790. Quinn, Tara Taylor: Becca's Baby — CR, 2000, Shelter Valley Stories series 791. Raleigh, Deborah: Bedding the Baron — HR, 2008 792. Rand, Ayn: Atlas Shrugged — F, 1992, 793. Ranney, Karen: Tapestry — HR, 1995 794. Ray, Francis: Heart of the Falcon — CR, MC, 1998, series 795. Ray, Francis: Only You — CR, MC, 2007 796. Reece, Jean: The Primrose Path — HR, RGC, 1980 797. Reid, Michelle: Gold Ring of Betrayal — CR, HP, 1997 798. Reid, Michelle: Lost In Love – CR, HP, 1993 799. Reid, Michelle: The Ultimate Betrayal – DR, HP, 1996 800. Reynolds, Annette: Remember The Time — CR, 1997 801. Rice, Lisa Marie: Dangerous Secrets — RS, ER, 2008 802. Rice, Lisa Marie: Midnight Angel — CR, ERO, 2007, Midnight series 803. Rice, Lisa Marie: Woman on the Run – CR, 2005, RS 804. Richer, Lois: Mother's Day Miracle — CHR, I, 2000 805. Riker, Leigh: Danny Boy — CR, 1995 806. Rinehold, Connie: Letters from a Stranger — CR, 1993, 807. Rivers, Francine: Kathleen — HR, WA, 1984, 808. Rivers, Francine: Redeeming Love — HR, WA, 1991 809. Robards, Karen: Morning Song — HR, VIC, 1990 810. Robards, Karen: One Summer — CR, 1993 811. Robards, Karen: To Love a Man — CR, RS, 1985 812. Robb, J. D.: Naked In Death — CR, 2007, In Death series 813. Roberts, Janet Louise: Black Pearls — GO, 1979 814. Roberts, Janet Louise: Flamenco Rose — CR, 1983 815. Roberts, Janet Louise: Flower Of Love — HR, 1983 816. Roberts, Janet Louise: Golden Lotus — CR, 1981 817. Roberts, Janet Louise: La Casa Dorada — HR, 1973 818. Roberts, Janet Louise: Scarlet Poppies — CR, RS, 1983 819. Roberts, Janet Louise: Silver Jasmine — GO, 1982 820. Roberts, Nora: Black Rose — CR, Ghost, 2005, series 821. Roberts, Nora: Blue Dahlia — CR, Ghost, 2004, series 822. Roberts, Nora: Blue Smoke — CR, RS, 2005 823. Roberts, Nora: Chesapeake Blue — CR, 2002, series 824. Roberts, Nora: Heart of the Sea — CR, 2000, Ghost, series 825. Roberts, Nora: High Noon –- RS, 2007 826. Roberts, Nora: Honest Illusions — CR, 1992 827. Roberts, Nora: Jewels of the Sun — CR, F, 1999, series 828. Roberts, Nora: Montana Sky — CR, RS, 1996 829. Roberts, Nora: Northern Lights -– RS, 2004 830. Roberts, Nora: Red Lily — CR, Ghost, 2005, series 831. Roberts, Nora: Remember When — RS, 2003 832. Roberts, Nora: RISING TIDES — CR, 1998, series 833. Roberts, Nora: Sanctuary — CR, RS, 1997 834. Roberts, Nora: Sea Swept — CR, 1998 835. Roberts, Nora: Tears of the Moon — CR, 2000, Ghost, series 836. Roberts, Nora: Three Fates — CR, RS, 2002 837. Roberts, Nora: True Betrayals — CR, RS, 1995 838. Roberts, Nora: Inner Harbor — CR, RS, 1998, series 839. Robinson, Diane Gates: The Rogue And The Lily — HR, 1993 840. Robinson, Fay: Mr. and Mrs. Wrong — CR, 2001 841. Robinson, Suzzane: Lady Gallant — HR, 1992, series 842. Robson, Lucia St. Clair: Ride the Wind — HR, WA, 1982 843. Rogers, Rosemary: Sweet Savage Love — HR, WA, 1974, series 844. Rose, Karen: Scream For Me — RS, 2008 845. Ross, Jo Ann: Blue Bayou — RS, 2002 846. Ross, Julia: My Dark Prince -– HR, RGC, 2000 847. Sala, Sharon: Annie and the Outlaw — CR, WA, Reincarnation 848. Samantha James: The Secret Passion Of Simon Blackwell — HR, VIC,2007, series 849. Samuel, Barbara: Bed of Spices — HR, MED, 1993l 850. Sandoval, Lynda: The Other Sister — CR, MC,Lh 2007, series 851. Sands, Lyndsay: Single White Vampire — CR, VP, 2003 852. Sawyer, Meryl: A Kiss In The Dark — CR, RS, 1995 853. Sayers, Dorothy L.: Gaudy Night -– M, 1935 854. Schone, Robin: Awaken My Love — HR, TT, 1995 855. Schone, Robin: Gabriel's Woman — HR, ERO, 2001, series 856. Schone, Robin: The Lady's Tutor — HR, VIC, SHEIKH, 1999 857. Schone, Robin: The Lover — HR, ERO, 2000, series 858. Schulze, Dallas: Donovan's Promise — CR, 1996, series 859. Schulze, Dallas: Gunfighter's Bride — HR, WA, 1996 860. Schulze, Dallas: Loving Jessie — CR, 2001 861. Schulze, Dallas: Mackenzie's Lady — CR, 1986 862. Schulze, Dallas: Michael's Father — CR, 1994, series 863. Schulze, Dallas: Tessa's Child — CR, 1997, series 864. Schulze, Dallas: The Vow — CR, 1994, series 865. Secret Fire by Johanna Lindsey — HR, VIC, 1987 866. Seger, Maura: Defiant Love — HR, MED, 1982, series 867. Seger, Maura: Tapestry — HR, MED, 1993 868. Seidel, Kathleen Gilles: Again — CR, 1994 869. Seidel, Kathleen Gilles: Don't Forget to Smile — CR, 1986, 870. Selinko, Annemarie: Desiree — HR, 1951 871. Seton Anya: Dragonwyck — HR, VIC, 1944 872. Seton, Anya: Green Darkness — HR, MED, 1972, reincarnation 873. Seton, Anya: Katherine — HR, MED, 1954 874. Shakespeare, William: Much Ado About Nothing — Classic Lit (play), 1600 875. Sharon, Rona: My Wicked Pirate — HR, 2006 876. Shay, Katherine: The Man Who Loved Christmas — CR, 1999, Christmas 877. Shayne, Maggie: Miranda's Viking — CR, TT, 1994, 878. Showalter, Gena: The Darkest Night — PN, 2008 879. Simons, Paullina: The Bronze Horseman — 2001, Tatiana & Alexander 880. Sinclair, Linnea: Games of Command — FR, SF, 2007 881. Singh, Nalini: Slave to Sensation — FR, 2006, series 882. Sizemore, Susan: My First Duchess — HR, GEO, 1993 883. Sizemore, Susan: On A Long Ago Night — HR, VIC, 2000 884. Sizemore, Susan: The Price of Innocence — HR, RGC, 1999, series 885. Sizemore, Susan: Wings of the Storm — TT, MED, 1992, series 886. Small, Bertrice: Adora — HR, MED, SHEIKH,1980 887. Small, Bertrice: Skye O'Malley — HR, PIRATE, series 888. Small, Bertrice: The Kadin — HR, SHEIKH, 1978, series 889. Small, Bertrice: The Love Slave — HR, SHEIKH, 1995 890. Smith, Betty: Joy in the Morning — CR, 1920's, 1963 891. Smith, Bobbi: Forever Autumn — HR, WA, 2003 892. Smith, Bobbi: On Bear Mountain — CR, 2001 893. Smith, Deborah: Alice at Heart -– CR, Fantasy (Mermaids) 2002 894. Smith, Deborah: A Gentle Rain — CR, 2007, FPV 895. Smith, Deborah: A Place to Call Home — CR, 1997 896. Smith, Joan: Aunt Sophie's Diamonds — HR, RGC, 1977 897. South, Sheri Cobb: The Weaver Takes a Wife — Hr, RGC, 1999 898. Sparks, Nicholas: The Notebook — 1996, series 899. Spellman, Cathy Cash: Paint the Wind — HR, 1990 900. Spencer, LaVyrle: Morning Glory — HR, WWII, 1989 901. Spencer, LaVyrle: November of the Heart — HR, 1993 902. Spencer, LaVyrle: Small Town Girl — CR, 1997, 903. Spencer, LaVyrle: Then Came Heaven — 1997 904. Spencer, LaVyrle: Twice Loved — HR, RGC, 1984 905. Spencer, Scott: Endless Love –CR, 1980, LS 906. Spencer, Scott: Waking the Dead — CR, 1986, LS 907. Spindler, Erica: Fortune – RS, 1997 908. St. Claire, Erin (Sandra Brown): Words of Silk by — CR, 1984 909. St. John, Cheryl: Prairie Wife — HR, WA, 2005 910. Steele, Danielle: Palomino — CR.WF, 1981 911. Steele, Jessica: The Other Brother — CR, HP, 1982 912. Steele, Kate: To Trust a Wolf — WW, ERO, Ellora's Cave, 2005 913. Stewart, Lois: The Duke's Mistress — HR, RGC, 1993 914. Stewart, Mary: Madam, Will You Talk? — GO, 1955, FPV 915. Stewart, Mary: Nine Coaches Waiting — GO, 1958 916. Stewart, Mary: This Rough Magic — GO, 1964 917. Stone, Irving: The President's Lady — HR, 1952 918. Stone, Irving: Those Who Love — HR, AR, 1966 919. Stone, Katherine: Pearl Moon –CR, MC, 2005 920. Stuart, Anne: Lord of Danger — HR, MED, 1997 921. Stuart, Anne: A Rose At Midnight — HR, 1993 922. Stuart, Anne: Night Fall — CR, RS, 1995 923. Stuart, Anne: The Devil's Waltz – HR, 2006 924. Stuart, Anne: To Love A Dark Lord — HR, GEO,1994 925. Summers, Essie: The Bay of the Nightengales — CR, Harlequin, 1970 926. Sutcliffe, Katherine: A Fire In The Heart — HR, VIC, 1990, series 927. Sutcliffe, Katherine: Darkling, I Listen — CR, RS, 2001 928. Sutcliffe, Katherine: Dream Fever — HR, 1991 929. Sutcliffe, Katherine: Whitehorse – CR, 1999 930. Suzanne Brockmann: It Came Upon a Midnight Clear/Hawken's Heart — CR, 19 931. Tarr, Hope: Tempting — HR, VIC, 2002 932. Taylor, Laura: Honorbound — CR, Vietnam War, 1988 933. Templeton, Julia: The Bargain — HR, ERO, 2006 934. Thane, Elswyth: Dawn's Early Light — HR, 1934, series 935. Thane, Elswyth: Ever After — HR, VIC, 1945, series 936. Thane, Elswyth: Tryst – CR, Ghost, 1939 937. Thom, James Alexander: Follow the River — H 938. Thomas, Jodi: Northern Star — HR, CW, 1990 939. Thomas, Jodi: The Texan and The Lady — HR, WA, 1994, series 940. Thomas, Marin: Aaron Under Construction — CR, MC, Lh2006,series 941. Thomas, Sherry: Private Arrangements — HR, VIC, 2008 942. Thomas, Wanda Y.: Truly Inseparable — MC, 1999/2007 943. Thornton, Elizabeth: Almost a Princess — HR, RGC, RS, 2002, series 944. Thornton, Elizabeth: Dangerous to Kiss — HR, RGC, 1995, series 945. Thornton, Elizabeth: Whisper His Name — HR, RGC, RS, 1999, series 946. Trigiani, Adriana: Big Stone Gap — CR, 2001, series 947. Tyler, Anne: The Accidental Tourist — CR, 1985 948. Tyler, Stephanie: Coming Undone – CR, NS, 2007, series 949. Valdez, Lisa: Passion – HR, VIC, 2005 950. Veryan, Patricia: Sanguinet's Crown — HR, RGC, 1985, series 951. Waller, Robert James: Bridges of Madison County — CR,1992 952. Ward, J. R.: Dark Lover — CR, VP, 2005 953. Ward, J. R.: Lover Awakened — CR, VP, 2006, series 954. Waverly, Shannon: Christmas Angel — CR, 1993, Christmas 955. Waverly, Shannon: Temporary Arrangement — CR, 1993 956. Weale, Anne: Summer's Awakening — CR, 1984 957. Weber, David: The Apocalypse Troll — SF, TT, 1999 958. Weir, Theresa: Cool Shade — CR, 1998 959. Wentworth, Sally: Candle in the Wind — CR, M&B, 1979 960. Wentworth, Sally: Summer Fire — CR, HP, 1981 961. Wentworth, Sally: The Judas Kiss — CR, HP, 1982 962. Wentworth: Patricia: Run! — RS, 1938 963. Westhaven, Margaret: Four in Hand — RGC, 1993 964. Westhaven, Margaret: The Duke's Design — HR, RGC, 1991 965. Whitcomb, Laura: A Certain Slant of Light — CR, PN, LS, YA, 2005 966. White, Kimberly: To Love a Ballantyne — CR, MC, YM, 2005 967. Whiteside, Diane: Bond of Blood — HR, VP, ERO, 2006 968. Whiteside, Diane: The Irish Devil — HR, WA, 2004, Devil series 969. Whitney, Phyllis: Hunter's Green by — 1968 970. Whitney, Phyllis: The Golden Unicorn by — GO, 1976 971. Wiggs, Susan: Lord of the Night — HR, 1993 972. Wiggs, Susan: The You I Never Knew — CR, 2001 973. Wilde, Jennifer: Angel in Scarlet — HR, GEO, 1986, FPV 974. Wilde, Jennifer: Dare to Love – HR, FPV, 1978 975. Wilde, Jennifer: Love's Tender Fury — HR, COL, 1983 976. Wilde, Jennifer: Once More, Miranda — HR, GEO, 1983 977. Wilde, Oscar: THE IMPORTANCE OF BEING EARNEST — Classic Literature, 1895 978. Williams, Claudette: Blades of Passion — HR, RGC, 1978, 979. Williams: Roseanne: Love Conquers All — CR, 1991 980. Williamson, Penelope: A Wild Yearning — HR, COL, 1990 981. Williamson, Penelope: Keeper of the Dream — HR, MED, 1992 982. Williamson, Penelope: The Outsider — HR, WA, 1997 983. Williamson, Pennelope: Heart of the West — HR, WA, 1995 984. Wilson, Gayle: Bogeyman -– RS, 2006 985. Wilson, Gayle: My Lady's Dare – RGC, 2000 986. Wilson, Gayle: Victim – RS, 2008 987. Wind, Ruth: In the Midnight Rain — CR, 2000 988. Windsor, Linda: Along Came Jones — CHR, 2003 989. Windsor, Linda: It Had to Be You -– CR, CHR, I, 2001 990. Winters, Rebecca: Bride of My Heart — CR, 1994 991. Winters, Rebecca: Second-Best Wife – CR, 1997 992. Woodiwiss, Kathleen: A Rose in Winter — HR, 1982, GEO 993. Woodiwiss, Kathleen: Ashes In The Wind — HR, VIC, 1979 994. Woodiwiss, Kathleen: Petals on the River – HR, Colonial North America 995. Woodiwiss, Kathleen: Shanna — HR, 1977, COL 996. Woodiwiss, Kathleen: The Flame and the Flower — HR, 1972, PIRATE, series 997. Woodiwiss, Kathleen: The Wolf and the Dove — HR, MED, 1974 998. Wright, Cynthia: Touch the Sun — HR, 1978 999. Wright, Michelle Curry: Miranda Blue Calling — CR, 2004 1000. Yarbro, Chelsea Quinn: Hotel Transylvania — GEO, VP, 1979 1001. Young, Elizabeth: A Promising Man (And About Time Too) — CR, CL, 2002